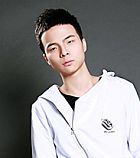 Turmoil in Vici Gaming as Cty leaves. RoTK and Super as possible replacements
uuu9 reported that Cty has left Vici Gaming. ZSMJ and fy may possibly leave as well and the team will probably replace them with RoTK, Super and an undisclosed "God".
China's solo mid king Tian Yu 'Cty' Chen has abruptly departed Vici Gaming today due to personal reasons, uuu9 reports. Cty has gone back to his hometown and is expected to join a new team in the near future.
With that in mind, Gong 'ZSMJ' Jian is also contemplating his second retirement plan to become a coach while Lin Sen 'fy' Xu also thought about leaving Vici Gaming.
A lot of talks are still ongoing but uuu9 speculate that Fan 'RoTK' Bai and Jun Hao 'Super' Xie, both former DK players, may be joining the team alongside a "God". Who the "God" may be is still unknown but it could very well be Yi Tian '820' Zou, former EHOME captain and currently commentator for Gamefy.
Vici Gaming team roster:
Chao 'Fenrir' Lu

Fan 'TuTu' Bai

Gong 'ZSMJ' Jian (?)

Lin Sen 'fy' Xu (?)
Possible recruits:
Fan 'RoTK' Bai

Jun Hao 'Super' Xie

Yi Tian '820' Zou
Source: uuu9