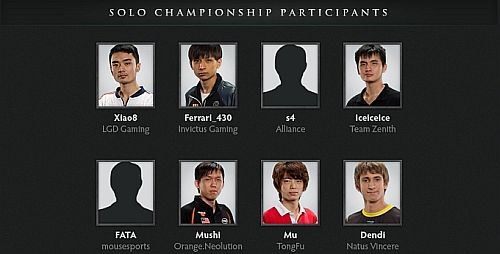 TI3 1v1 players and allstars team announced

The eight players for the solo 1v1 tournament has been announced. The following are the players competing for the 1v1 tournament tomorrow.
The format and the specific schedule of the 1v1 tournament has not been announced but it will begin right after the wildcard match tomorrow. The estimated time is 19:00 PST (04:00 CEST on the 3rd of August).
Apart from that, the allstars match-up was also announced. Allstars will be played on the 8th of August.
 
All-stars match

Allstars 1

vs

Allstars 2

Loda
ChuaN
Dendi
Hao
ARS-Art

vs

Burning
Akke
Mushi
Ferrari_430
Puppey
Source: Cyborgmatt Twitter