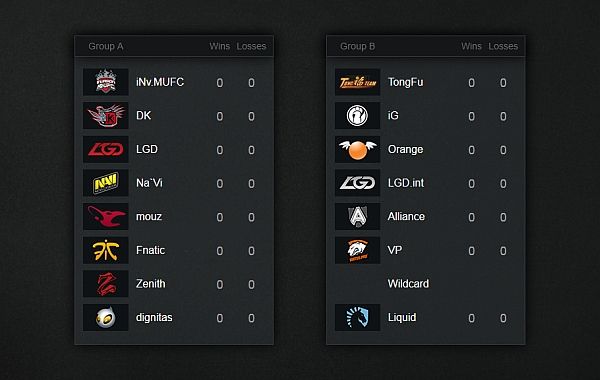 TI3 groupstage information released
All the information necessary for the groupstage of The International 3 has been released and the tournament will kick off at 18:00 on the 3rd of August.
Valve has released the groupstage for The International 3. The groupstage will begin on the third of August at 18:00 CEST. All the games will be played in a best-of-two format and while all the teams will go through to the playoffs, the bottom four of each group will be at a disadvantage, seeded at the lower bracket to start.
As all the matches are released, you can now head over to our GosuBet section and start placing your bets. If you do well, you can win prizes from ROCCAT. Further details available in our GosuBet contest announcement.
Group A
Group B
Team
G
W
L
P

14
14
0
14

14
8
6
8

14
8
6
8

14
8
6
8

14
7
7
7

14
5
9
5

14
3
11
3

14
3
11
3
Matches and results
Source: Dota 2