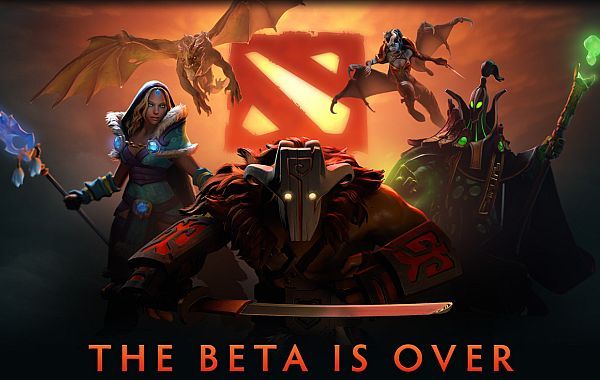 Dota 2 Beta officially ends
Following the update in the Dota 2 Official Blog, Valve has announced the official end to the Dota 2 beta. Players outside of Korea and China are able to play Dota 2 through the launch queue.
Just moments ago, the Official Blog of Dota 2 had been updated with a surprising message depicting that the Dota 2 Beta has officially ended and is currently transitioning into launch mode.  In addition, the Dota 2 Official Blog has also been updated, detailing the new larger server capacity and FAQ page on Dota 2. The Blog stated that players are able to access Matchmaking features in accordance already in place Spectator and Tutorial features after entering a launch queue.
New players will enter Dota 2 in waves due to the size of Dota players. As Valve increases its server capacity, more people would be able to access Dota 2 through the launch queue. The Early Access pass for Dota 2 is discontinued and those who participated in trading the passes to new players would receive a special pass indicating the number of new players brought to Dota 2. The blog post also stated that the Dota 2 port to Macintosh and Linux are currently in development and would soon be released.
The Dota 2 Steam Store page is also updated with a release date added: July 9th, 2013, and a link to join the launch queue as well as a link to the FAQ page. Valve also included this quote in the Store page:
"Notice: Dota 2 is officially launching. In order to ensure the best possible experience for new and existing players, there may be a short wait for you to download the game. Visit the Dota 2 Launch page for more information about how the release process works"
Source: The Dota 2 Steam Page, Dota 2 Official Blog