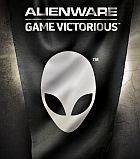 Alienware Cup goes into playoffs

?
The knock-out phase of the Alienware Cup begins today with the first Winner Bracket match between LGD.int and Zenith. In the following week all participating teams will go through a long playoff stage with the BO5 Grand Final being held on July 9.
Only three days since the conclusion of the group stage, the next phase of the Alienware Cup kicks off today, 30 June, with LGD.int vs Zenith. Throughout the playday another three matches will be played as LGD.cn will meet NeoES.Orange, followed by Rattle Snake vs. Na`Vi and MUFC vs. TongFu.
Round 2 of the Winner Bracket will be held tomorrow on July 1 with the winners of the first knock-out games while the first Lower Bracket games will be played on July 2 where the beaten teams will be eliminated from the tournament.
With DK and Invictus Gaming topping their respective groups, their participation in the playoff will begin on July 3 in the third round of the Winner Bracket.
Detailed schedule of the playoffs is available here.
Upper Bracket
Lower Bracket
Final
Group A finished with DK taking the first place, followed by Rattle Snake, LGD.int, MUFC and LGD.cn as the last placer. The only non-but-possible-International team in the tournament Rattle Snake had a solid chance to tie DK in the first place but an unfortunate power outrage forced them to forfeit their games vs MUFC, finishing second. After forfeiting their first two matches against Rattle Snake and DK, LGD.int showed a surprising burst in their form winning against MUFC and LGD.cn in an excellent 4-0 fashion. MUFC and LGD.cn were tied but MUFC took the fourth spot due to Alienware Cup's tiebreak rules.
Invictus Gaming surprisingly topped Group B after their unsatisfactory form in the recent months and poor performance in the G-1 League and Dota 2 Super League. They were tied with NeoES.Orange in the first place with the same score and a draw in the head-to-head match. However Orange placed second due to Alienware Cup's tiebreak rule as they picked up two penalties. TongFu finished third and Zenith fourth after rough first days of the group stage. The only European team - Natus Vincere finished last having won a only a single game in the 1-1 draw versus Zenith.
Check link for results, news, format and VODs