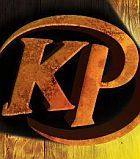 Kaipi gets busted fakenicking in EMS One NA qualifier finals
​
Kaipi, the winners of the EMS One NA qualifier, have been caught fakenicking in the final match against Evil Geniuses. Evil Geniuses have been awarded a default win and will replace Kaipi in Poland.
It has been less than two days since Kaipi managed to beat Evil Geniuses with 2-1 to qualify for the LAN finals of EMS One. According to a tweet by Evil Geniuses ex-player and manager Jacob 'Maelk' Toft-Andersen, Kaipi got caught using a fake nickname to conceal the identity of one of their players, to a direct infringement of the tournament rules.
Looks like Kaipi was caught fakenicking. It's been a while since we had to worry about that... :p

— Jacob Toft-Andersen (@TheMaelk) 11 June 2013
Kaipi's roster normally includes three European players and two Canadian players. Apparently, the team would have been unable to participate in the NA qualifier finals of the tournament without a third player from North America. Kaipi attempted to find a solution by letting Pittner 'bOne7' Armand use the account of another Canadian player, Thomson 'Lust' Tran. This move is against the EMS rules, which clearly state that using a fake nickname/account is strictly forbidden.
ESL Global rules

2. Fraud/deception

2.1. Deception
The attempt to deceive admins or other players with wrong or fake statements, information or data will not be tolerated.

2.2. Other unauthorized offences
Including but not limited to the abusing of bugs in the website.

These penalties are at the discretion of the responsible admin and are penalized according to severity.
According to ESL Global rules, Kaipi may possibly be disqualified from the tournament seeing as EMS One America requires at least three Americans to be in the team. ESL told us that the decision will be made in the upcoming hours.
With Kaipi ending up disqualified from the tournament, their spot in the LAN event will be filled by the other finalists, Evil Geniuses, with a default win in the NA qualifier final.
This is the official statement from ESL representative, James 'Kennigit' Lampkin:
Kaipi has been found to have been in violation of EMS One's regional player restriction and has be removed from RaidCall EMS One Summer 2013. EMS One Americas requires that a minimum of 3 out of 5 players reside in North or South America to harbor growth of the scene and deal with lag issues. Due to Kaipi's standard roster not fitting this requirement, they registered with a stand in player (Lust from Canada). According to EMS One's rule set, Kaipi was required to field a majority American roster throughout the qualifying cups and group stage. However, we recently became aware that Kaipi has been using Lust's account as a smurf for Romanian player bOne7 (actual Kaipi member from Europe).

 

bOne7 and Lust shared accounts in the semi finals, final and other matches throughout the season. While EMS One admins and management were aware of the allegations before the finals against team Evil Geniuses, the match was allowed to proceed to gather further evidence, including Lust's account pinging 200ms+ consistently across 3 games to US East during their games against EG. Kaipi has since admitted that they were in fact using bOne7 on Lust's account.

 

Action has been taken against the two directly involved players as well as EternalEnVy for disrupting the nature of the competition, voiding the RaidCall EMS One Americas final and orchestrating an effort to undermine the residency rules in place. EternalEnVy eventually admitted to the accusations in the face of evidence.

 

Kaipi: Kaipi's team license has been revoked for RaidCall EMS One Summer 2013 and Fall 2013. This ban will be upheld as long at least three current Kaipi players are registered together (even under another organization).

 

bOne7: bOne7 has been banned from Summer 2013 and Fall 2013. This means, whether or not he plays for Kaipi in the Fall EMS Season he will be ineligible to compete.

 

Lust: Lust has been banned from Summer 2013 and Fall 2013. This means, whether or not he plays for Kaipi in the Fall EMS Season he will be ineligible to compete.

 

EternalEnVy: EternalEnVy has been banned for two cups in Fall 2013. If EternalEnvy were to leave Kaipi and join another team, he would be prevented from playing the first two cups of Fall 2013.

 

 

Evil Geniuses has been awarded a default win from the final and will compete in Poland this Summer at the DOTA2 Finals.

 

We regret this incident. Here at ESL, we value fair competition above all else and are disappointed that the team of Kaipi has neglected our rules in the way they did.
Johan "Pieliedie"  Åström made a public apology for his team regarding the situation :
We want to apologize to the ESL organizers and to our fans. Yesterday we used our normal roster instead of a 3 NA/2 EU roster that is required for the online portion of the EMS One tournament. We justified this to ourselves because it would have been our normal roster that would be playing at the LAN finals, as allowed by the admins. At the end of the day rules are rules and even if we don't agree with one they are there to be followed. We're a new team and we're still finding our place in the scene, we still have much to learn and we appreciate your patience as we mature personally and professionally. Again, we want to apologize to our fans and especially to the ESL organizers for our mistake.