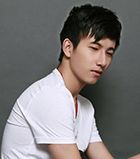 Fy returns to Vici Gaming
Fy has decided to return to Vici Gaming after unofficially leaving the team yesterday. Vici Gaming will be busy looking for a replacement for XTT to continue participating in Dota 2 Super League.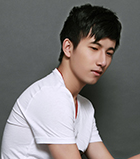 After creating commotion around the Chinese scene yesterday, Lin Sen 'fy' Xu has decided to return to Vici Gaming after having talks with the investors.
In his statement made over his personal account on Weibo, Fy stated that he expressed regret on his rash decision and apologized, hoping their fans will continue supporting them.
Today, I had a talk with VG investors and found out a lot about stuff that outsiders didn't know about. I express my regret that I have misunderstood someone and has decided to stay in VG and fight with my team. I apologize for my decision before and I hope everybody continue supporting VG.
With this, Vici Gaming is now a four-man roster and will be participating in the relegation matches of Dota 2 Super League next month. Vici Gaming will either be using a stand-in or announce a new player to replace Xun Tao 'Xtt' Xu.
Vici Gaming team roster:
Jian 'ZSMJ' Gong

Lin Sen 'fy' Xu

Chao 'Fenrir' Lu

Tian Yu 'Cty' Chen
Source: Fy Weibo