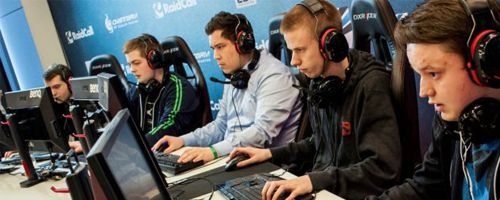 Absolute Legends drops Danish Dota 2 squad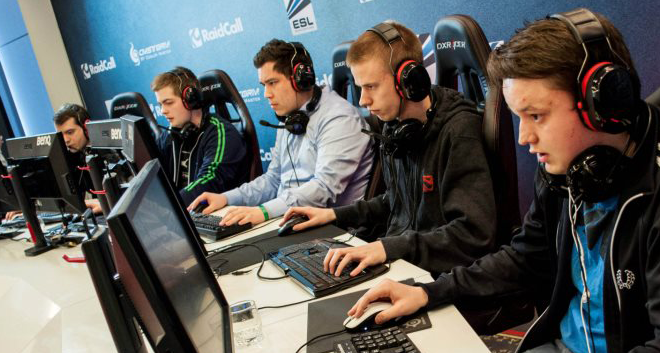 Absolute Legends at EMS One. Picture by EMS One
Absolute Legends has officially dropped their DotA 2 squad. The players will stick together and will play under the new tag Space, being unwilling to re-new their contract with Absolute Legends.
The five Danish players of the current aL squad call it quits with their sponsor and leave them, staying together as a team though. Joining them is their manager, Samo, who has been with the sponsor for quite some time. There have been issues regarding a difference in ambitions, as aL had expected different results and approaches than the players.
Absolute Legends.Dota2 had a rough ride in Dota 2. Their first squad Natural 9 couldn't deliver during TI2 and quickly fell apart. The next team in line was an almost all Romanian roster with former mouzesports players Bamboe and ComeWithMe. A rather disappointing performance during Dreamhack Winter 2012 resulted in the team once again falling apart. Danish player MaNia remained to build an almost all Danish roster, assembling former teammates from Quantic Gaming. The team had mediocre results, forfeited their further pariticipation for the G-1 League qualifiers and lost in the groupstage of the TI3 Western Qualifiers.
The five plays will continue playing together under the team tag Space. We do not have any information about the existence of a sponsor for the squad. Absolute Legends, on the other hand, will search for a new player squad to keep participating in future tournaments.
This is the official statement of the ex-Absolute Legends manager, Islam 'Samo' Kenawy :
We part ways with aL on very good terms as we both did not wish to re-sign our contracts. However, we'd like to thank aL for the time we stayed together. I chose to stay as the manager of the team because over the past few months I've gotten to know all the players and they really are the best people I've ever worked with in eSports, it would be ridiculous of me to not continue working with them. We just recently qualified for DreamHack Summer 2013 and we are currently looking for sponsors, however if we don't find any we will hopefully still manage a way to fund ourselves into DHS as we'd really love to participate. From now on we'll be called  Space, and the team will continue playing together without any player changes.  
Space current roster:
Brian 'Mania' Strandby

 Mikkel 'miGGel 'Berg

 Christoffer 'Ryze' Winther

 Jonathan 'unicornxoxo' Arge

 Jesper 'Miracle' Nyhlen
Source: Absolute Legends