TI6 - AdmiralBulldog Interview: "Having to beat EG 2-0 was pretty nerve-wracking"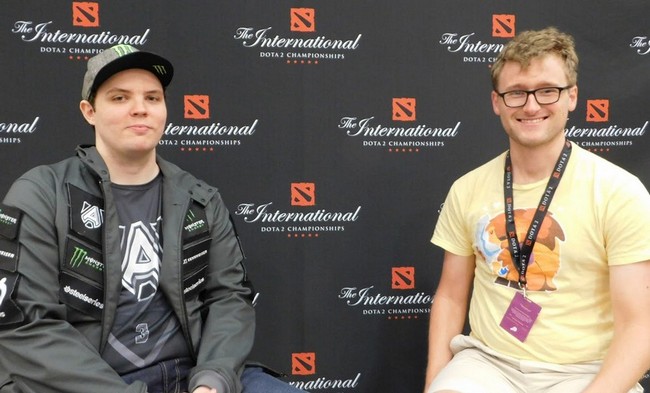 Alliance had one of the most tense and spectacular game in the last group stage day at TI6, against Evil Geniuses. Their 2-0 victory over the returning Champions granted them an upper bracket start. What Henrik 'AdmiralBulldog' Ahnberg had to say a day after the game? Find out in the interview below, interview conducted for GosuGamers by Jodi "PizzaDog" Odgers.
---
Congrats on the upper bracket - how do you feel the day after that ridiculous game against EG?
I mean, it feels amazing obviously. It could have been a lot easier, we beat Escape Gaming, we beat them 2-0. I didn't perform that well this tournament, but we scrimmed them a lot in the boot camp and I think people underestimate them a bit. They're definitely not a bad team, but we still hope that we can beat them 2-0 there. And then we probably just needed one more win against EG to secure. It felt possible, but going 1-1 against Escape and then having to beat EG 2-0 was pretty nerve-wracking. After the first game, it felt like our chance of winning the next game would be really high so, what can I say, it feels great.
Did syndereN message you after you drew with them and say anything?
Ah, no, he doesn't talk to me anymore. I think he hates me.
Fair enough. You and Escape actually, played the bloodlust Lone Druid with Refresher. Do you see that as a strategy that is going to be played more at the main event or was it just something cheesy you guys tried to do for a bit?
I don't think it will be played so much more. Refresher on Lone Druid is just a late game item, when you're basically six-slotted because late game the bear just dies, it doesn't scale so well. Bloodlust on the bear is alright, a lot of heroes are much better like Juggernaut and Razor and certain heroes like that. I don't feel it's so gimmicky but it's good.
There have already been 100 heroes picked so far. The only ones that haven't been picked are Gyro, Lina, Treant, Jakiro, Leshrac, Bloodseeker, Visage, Centaur and Techies. Which of these do you think will get picked first?
I think Jakiro is a really good hero. I think all the heroes listed are pretty good except Techies, and Visage and Bloodseeker. I think those three heroes are pretty bad. I think a lot of heroes like Gyro are still viable, but Jakiro and Centaur, probably.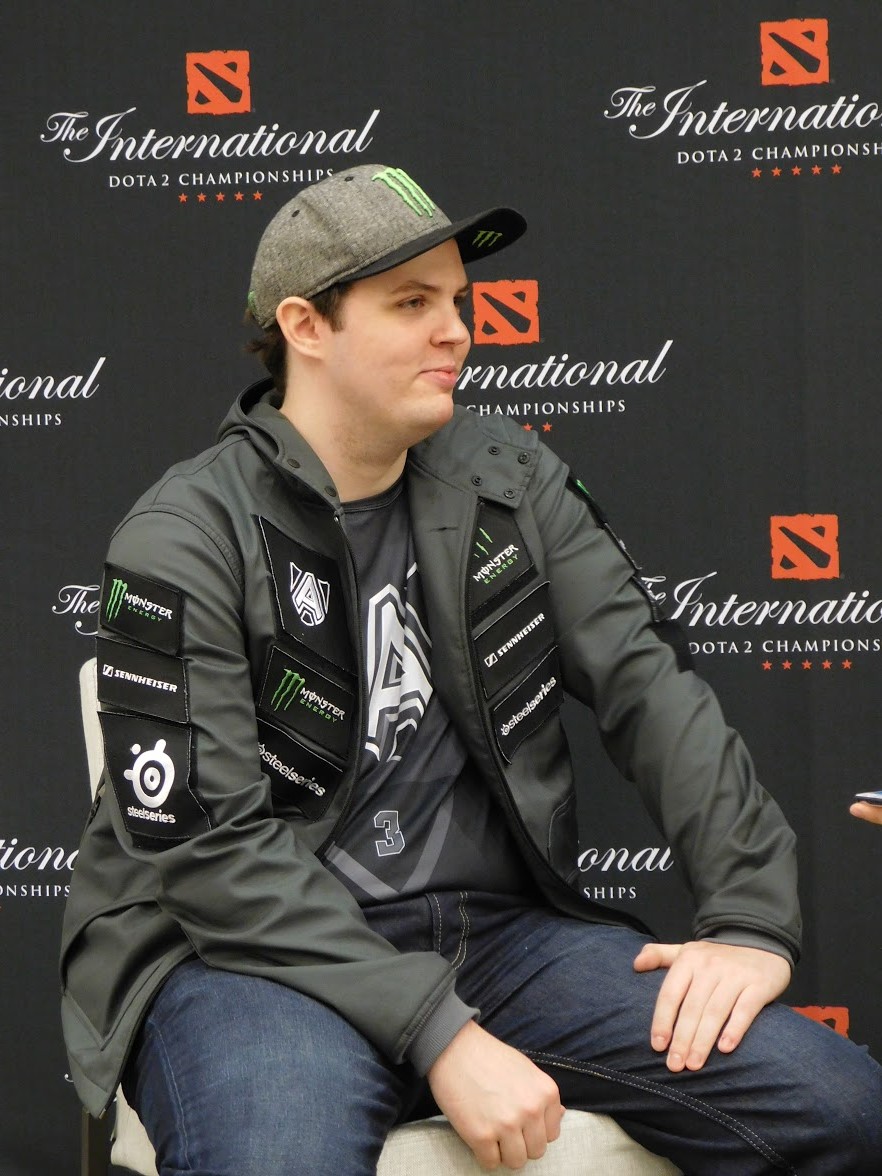 Visage is a hero that was picked pretty much consistently throughout Dota up until recently, what has made him such a bad hero right now?
Two reasons. One is that it's not so good with Drow anymore, because of the nerfs. Secondly, it's just too slow and greedy of a support. There's just other supports that do more.
Two years ago, Alliance played Riki Io quite a bit and I was hoping to see it again. Why do you think Riki is not a viable carry in this meta?
Generally, it's because when a hero is better as a support, that's why they're not a carry. Same with Kunka, you can put him mid, he's a good mid-laner, like you can see at Attaker for example. He plays Kunka mid a lot, but the her, it almost does the same as a support anyway. That's the same with Riki, why would you play him as a carry when he does almost the same as a support.
For observers and non-pros, it seems like a very open TI, it almost seems like anyone can win at this point. Who would you put in the finals apart from Alliance?
The obvious one is OG and Newbee I think, I think they're the strongest teams in this event. Liquid has been kind of disappointing in the group stage, but I can easily see them making it to the finals as well. But yeah, I think OG and Newbie are the strongest. Even though EHOME is doing really well, I don't think they will make it to the finals.
Why's that?
I feel like they're a bit too new, and I think they got obviously not lucky in the group stages but I don't think they can keep this momentum going.
So now you've got a couple of days off. Are you going to practice and scrim? Are you going to play too much Mafia and sleep late at night? What is Alliance going to do over the next couple of days?
I think there's going to be a couple of scrims. Obviously not too much, you don't want to overdo it. Just a few everyday. Other than that, there's gonna be some pubs as well. Probably gonna go to the cinema. Maybe go out for dinner or something. Not too much fun. Hopefully I can fix my jetlag.
What are you gonna see at the cinema?
Haven't decided yet. I kind of want see Tarzan, if it's going. I want see Warcraft but I don't think it's going anymore.
Arcana vote: Juggernaut or Io?
Io of course. I mean I don't play Jugger, the hell to that hero. Io's going to be fun. At least when you random Io you can have a sweet arcana. I voted for it 48 times.
Thanks for taking the time to talk to us and good luck!
Thank you.


The International 6 Coverage HUB
Click here for results, VODs and all the other information