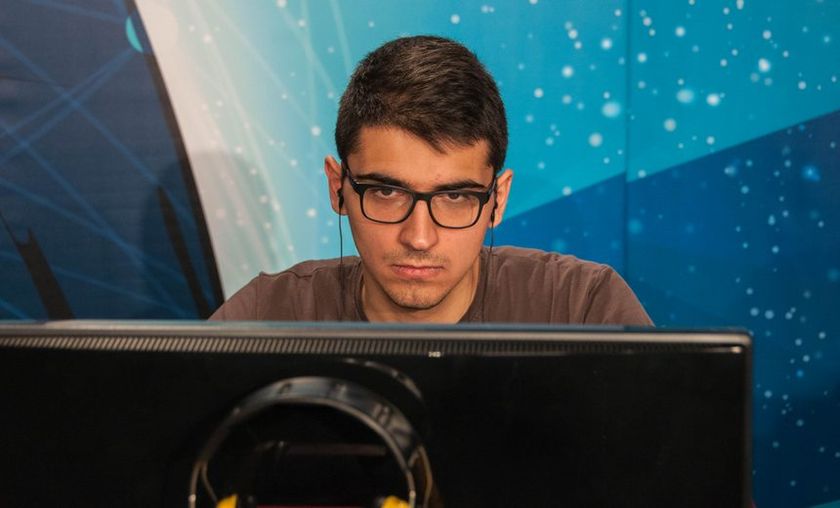 Mamas Boys - Saksa interview: "Gaming in the Balkans is way too underdeveloped"
The interview was conducted in Russian and fully published last night on cyber.sports.ru. Aleksandar was kind enough to reach us and share the English version of it for our readers.
The discussion between him and Saksa takes us from the beginning of his professional career, the Garena times to his last achievements with Mamas Boys.
---
Congratulations for the win in the first open qualification of Shanghai Major. But, let's start from the beginning. How did you get into eSports?
I started playing Dota about ten years ago in a lan café, back then there was no online gaming and everyone played LAN. Before I played Dota I played a lot of games, most memorably I played Starcraft since I was 3 years old.
Wow, 3 years old, was it difficult?
I mean, I didn't even speak properly but still I understood some of the game and played a lot. So no, It wasn't really difficult.
How well is the eSports industry developed in the Balkans and in Macedonia? What is the most popular game there?
Gaming in the Balkans, especially Macedonia is way too underdeveloped, nobody really cares for and people just play for fun. Most popular games are dota 2, cs:go and LoL (don't really know in which order) and there aren't really many tournaments, especially good ones hosted by a good organization. Maybe it would be better if someone invested in making good tournaments and sponsoring some teams, but that doesn't seem to be the case for now.
Do you have some really good players that they are not now into the professional Dota scene?
Maybe, I don't really know. I think that there are a lot of decent players right now who have the potential to become pro but they are just lacking in some regards. If maybe there will be a pro player who understands the game well and could help them out (coach them), I think there can be a lot of newcomers in the pro scene.
Where did you study? Maybe you are working or are you entirely devoted to the game?
I started going to university after finishing high school a year ago, but then I quit and decided to commit myself to playing pro Dota.
Do you have a girlfriend? It`s possible to play at a high level and have time for things like that? Do your parents support you?
If you manage your time right you can do everything. Before I started to become really good at the game and started making money off it, my parents were always telling me to quit and study so I can go to a good university, get a nice job etc. It's pretty understandable that they feel that way since basically nobody got anywhere with gaming in Macedonia. But once I started making money and going to LAN tournaments they backed off and told me to go for it.
So you have some LAN tournaments in Macedonia or are you talking about Serbia, Bosnia, Croatia?
In the Balkans I've only been to LANs in Macedonia, I haven't really had the opportunity to go to Serbia, Croatia etc.
Were the LAN tournaments 5vs5? And with who were you playing? Were your teammates top mmr guys?
Yes, LANs are 5v5, for the past couple of years I played with basically the same guys who are around 6k mmr and we have won every tournament in Macedonia since we started playing together.
Tell us about your first experience on the pro scene. What team was it, who was playing in it?
Couple of months ago I was invited as a try out for  4C&L(Bamboe, Pajkatt, EGM, Swiftending) and I have been playing with them ever since. We played a couple of tournaments, we won Moonduck elimination mode cup, got third place at DreamHack Sweden, placed second at GEC in Russia. After EGM and Niqua left the team, we picked up Yapzor and Hook and we won Shangai Open Qualifiers with only one day of scrimming before, so things are looking good and I'm pretty happy with the roster we have now.
So 4C&L was your first pro team? I`m right?
Actually there was one before that, Team Moriarty which consisted of Me, Solitude, Miracle, M4lem,Posing but we only played like one tournament, Gigabyte Cup which we won.
Why 4 Cover&Lepricon, who came out with the name?
I think Bamboe came up with the name, not really sure though.
You guys suffered a lot of roster changes in the past, why was that?
There were a lot of changes because with some players we played the play styles didn't exactly fit and we were getting nowhere basically, so we decided to change things until it worked.
For the Shanghai Major you had again a new roster and this time a new team name. Why the change, is it because of a sponsor?
Well EGM and Niqua left so we had to get two other players and in the meantime No Vaseline disbanded and we got Yapzor who we wanted to get before but couldn't, and we picked up Hook our mid player who is really good and also knows Yapzor for a long time, so we thought those two would be a good fit for our team. For the team name we decided we needed a change, Pajkatt recommended Mamas Boys so we just went for it :).
What can you say about the open qualifiers? From which round the matches were hard?
We were pretty high seeded, so we didn't really get any of the better teams until later on, which was really great for us. There were a lot of good teams and playing in a bo1 you never know what can happen, you can be surprised by a new strategy in this patch and can easily lose to anyone.
Yeah, a new patch is really dangerous for bo1 matches. So maybe open qualifiers must be bo3?
I think the way it is now it's fine with semis and finals being bo3. If every match is bo3 it will just take too long and there were a lot of games which we finished in 15 mins, so I don't really think it's needed. If you're good enough you will pass the bo1 easily.
Then maybe the top teams should be seeded so they don`t meet before 1/64 or 1/32?
Yea that can be good, I can see that working out. It saves everyone a lot of trouble.
The groups for regional qualifiers are out, who is the hardest opponent for your team? Do you feel you have your chances to get into the Main Event of Shanghai Major?
In our group our biggest opponent is probably Empire, which we've had trouble dealing with in the past. But I think we still have a good chance of qualifying for the Major.
Who do you think has the highest change to qualify for the Major from the EU groups, will it be two CIS teams?
I think the biggest contenders are Liquid and Empire.
A lot of people called the European qualifiers CIS qualifiers, do you feel it should have been a separate competition for EU and CIS?
I think its fine how it is now. If you have two separate qualifiers they wouldn't be as good as having just one.
What tournaments will you be playing before the Major?
We haven't really signed up for anything yet, so we gonna wait and see what new tournaments come up. We will probably just focus on practicing more.
What is you nickname meaning?
On my account on Garena, a long time ago, I bought an one month gold membership, and the next day it was hacked. So I contact the hacker through another account and he explained everything to me why he did it etc. like it is a normal thing :) After that he gave me another account that he hacked that was like 10 + levels higher than mine for me to use :D . That account was named Saksa and I have been using that nick ever since. I still don't know what it means myself.
What's your Dream Team?
Puppey, xiao8, Burning, Universe and +1 for mid, I'm not really sure who.
Maybe Suma1L? God? Maybe someone From China, and who will be the captain Puppey or xiao8?
Ah yes, then it is Ferrari 430, Arteezy etc so I can't decide right now. For  captaining, either is fine, together with ppd those three are the best drafters in the world.
By the way, who is drafting and captaining in Mamas Boys?
It's Pajkatt currently.
How do you you rest from Dota, maybe you have some hobbies, love for a sport?
Drinking with friends :D.
Not a long time ago you've been to Lithuania and Russia for Global eSports Cup, did you like the tournament?
The organization and the communication with the organizers was a bit lacking, but everything else was quite nice. All in all I liked it.
In March there will be a LAN-final of Dota Pit in Split, Croatia. Would you like to go there?
Probably yeah, it'd be nice to go to a tournament somewhat close to home. But at the moment we are focused more on majors.
Any predictions about Shanghai Major top 3?
It's really unpredictable but if i had to guess it'd be in this order: 1.EG 2.Secret 3. EHOME
No OG or any CIS team?
A lot can change in two months, but for now this is my prediction.
Thank you for the interview. Maybe you have some last words to add,  shout outs? 
I wanna say thanks for everyone who has supported me this far, hopefully you will see us at Shanghai and TI6 :).
Source: cyber.sports.ru