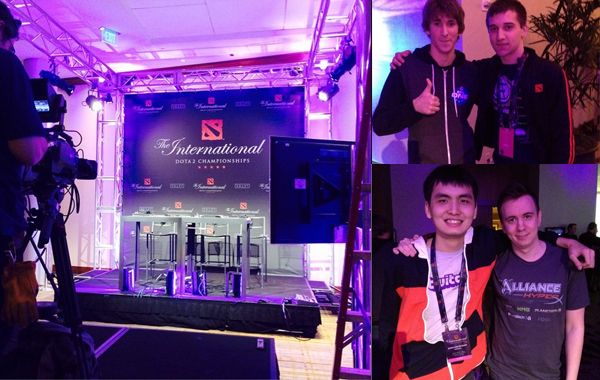 TI4 Day 2: Group stage expectations and group stage schedule


If the wildcard tournament was an indication of the good things to come, then we are in for an amazing ride. Three best-of-three matches were enough to keep us awake and excited - imagine a hundred fifty more with ever increasing stakes on each one.
As we enter the second day of the competition, and caught up with all the hype that comes along with the tournament, what exactly are we expecting to see on The International 4's group stage?
DISCLAIMER : This is an opinionated article and the opinions expressed in it do not reflect those of GosuGamers.net or any affiliates.
What should we expect
No team is unbeatable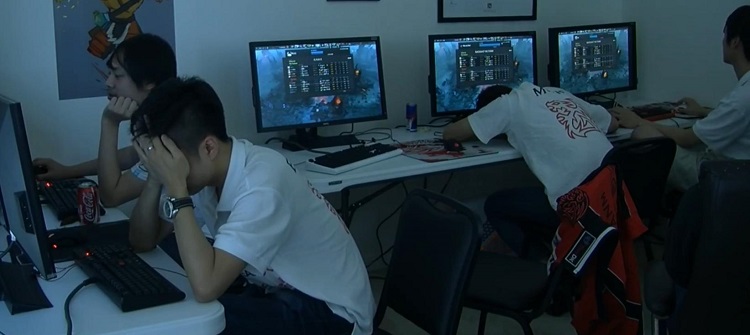 Alliance wore a shroud of invincibility for the most part of last year's tournament as they won their first 17 games. They were riding a momentum from prior the tournament, and they used that to climb the waves and conquer TI3. This year, no one seems possess that kind of charm. The closest to that is a streak by Evil Geniuses where they did not lose for 20 games and Team Empire in which they went 26 matches without loss. Although a lot of these matches were played against regional opponents which are arguably not the strongest. NewBee had the biggest stream in China with 14 matches won in a row. But recent tournaments have shown that every team can be put down, no single team has won without bleeding a little bit.
This causes for a more unpredictable edition of The International where a lot of teams are possible champions. Despite the field being rather open, there are of course some heavy favourites.
Chinese teams are the favorites

Despite every team being vulnerable, iG's emphatic win during the finals of ESL One Frankfurt leaves an impression - that the Chinese teams are back as the tournament favorites. Despite still being looked upon highly last year, they were all coming from a relatively inactive year and they even lost home tournaments to foreigners Alliance and Natus Vincere (G-1 Champion's Cup and Alienware Cup respectively).
They are no shortage of tournaments for them this year, and almost every top-tier team seems to be ready even after the numerous player transactions and transfers. A team from this country had won five of the seven post-TI3 tournaments which featured both eastern and western teams. Last year's disappointing performances could also add to the fuel. The dominant performance of this country last The International 2 is certainly not a far dream, given the circumstances. The teams especially to keep in mind are Team DK, the reinvigorated Invictus Gaming as well as the newly formed NewBee - however, the later lacks recent experience playing versus international teams whereas the other two has plenty.
The West has a lot to prove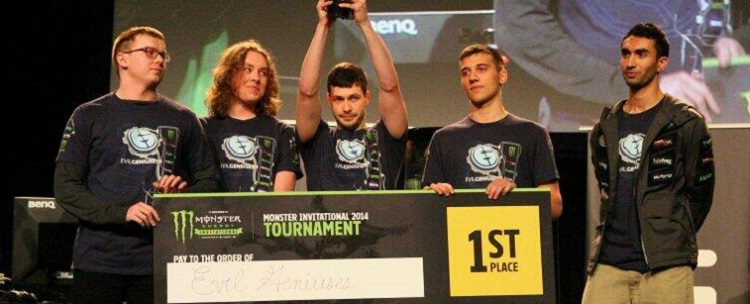 This might be a strange statement to make, especially when you consider that a western team is the tournament's defending champion. However, as mentioned above, the Chinese teams are making a dash for the top spot. With such an active region in terms of tournaments, all eyes will be on these teams as they try to show that they are indeed capable of winning against the Chinese.
To be fair, western teams did win two (MLG Columbus, The Summit) of the seven post-TI3 tournaments which featured both eastern and western teams. They were also able to force an east vs west finals on four of the final five (ESL Fall, D2L, Starladder and ESL One). The team mostly deserving carrying the label "The Western Hope" would be Evil Geniuses having played a very dominant run since the new squad took over the torch. They have been locking horns with China at several occasions and although not successful every time, been proving that they are force to look out for. Other Western teams can not really be mentioned as favourites, except perhaps for the Alliance, still casting a fearsome shadow from their merciless run last year.
SEA has even more to prove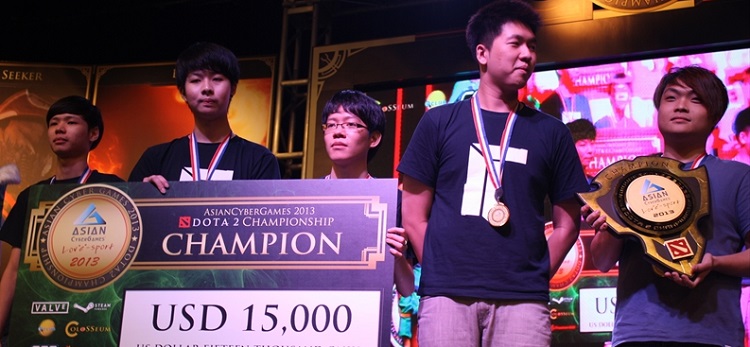 SEA had at least three teams representing the region from the first three The Internationals. Its a big difference this year as only one was invited, and a second one advancing from the qualifier. The invited team is Titan, which is composed mostly of last year's third placer. The qualifier winner is the young team in Arrow Gaming.
The thing is, many think that SEA is not even worthy of being given an invite. With a lot of small tournaments running year-long, it is ironical that the growth has been very slow for this region. This situation is not new for these teams, and as last year, they will have the opportunity to prove the doubters wrong.
Teams will be all out from the group stage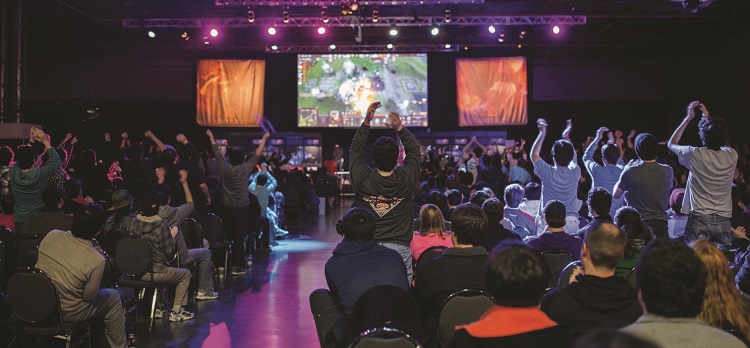 This year's new format for The International had mixed receptions, as half of the teams will be cut and not make it into the main event. In fact, a 16-team best-of-one round-robin tournament will be held, and it will have significant importance on how the teams will move forward.
The top two teams will get a guaranteed fifth/sixth place finish, which means at least $630,000 in cash prize. The bottom six teams, on the other hand, will be eliminated outright. The main event will eventually start off with only four teams in the winner bracket (as opposed to eight teams the previous years). One of those four teams will be guaranteed to reach the grand final, adding even more significance for teams to find themselves starting off amongst these four.
A lot of interesting strategies will be employed

Because of this format, we can expect teams to go all out from the beginning. Expect 'cheese' strategies, and teams can actually put the condensed schedule into an advantage. With 36 games getting played on each of the first three group stage days, teams can run a 'special' line-up in the morning and potentially be able to use it on the succeeding matches without the fear of teams being able to study it.
The meta of the tournament has yet to be established, there has been several hints towards which heroes will be employed such as Skywrath Mage, Bristleback, Enigma, Faceless Void but there is no way of knowing which of strategies will survive throughout the tournament and eventually come out as the winning one. New strategies and adaptations will most likely be formed as the tournament progress as well.
A good bunch will have disappointing exits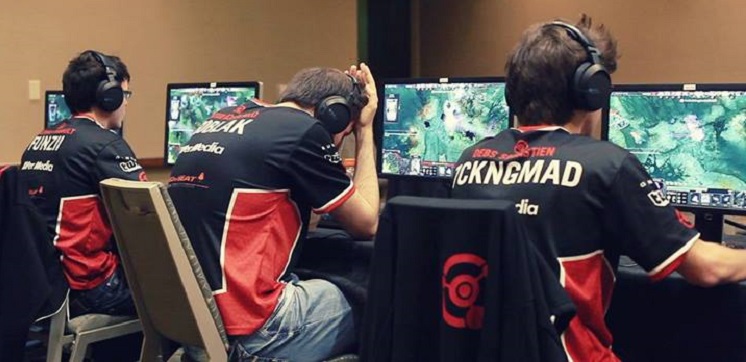 With a 16-team field as stacked as we have right now, a lot of players and fans will be devastated for not making it into the main event. I will be very troubled if someone would ask me to make a top eight list at the moment, and it seems finishing below this mark will be a disappointing finish for many of the competing teams.
A lot of teams are at risk, having a bad day might be devastating for anyone. It is of outmost importance that teams are fully prepared and ready for the challenges ahead.
GosuGamers will provide the coverage
<

It is the biggest tournament in the world, so expect GosuGamers to provide you with exclusive coverage which includes news, blogs, pictures and highlights. The team will be working round the clock to ensure that we can deliver you the freshest content relevant to The International 4.
Schedule and Stream
The second day of the The International 4's LAN phase is the start of the group stage. The 16 teams will face evey other team once. It is a hectic period, with at least 120 games being played on a span of just four days.
36 games will be played today, and all of them will be streamed live! Among the games scheduled today is the match-up of the Champions of the past two The Internationals - Invictus Gaming and Alliance. They will start their match at 09:00 PST / 18:00 CEST / 00:00 SGT. All matches on the group stage are best-of-one.
Team
M
W
D
L
P

15
12
0
3
12

15
11
0
4
11

15
10
0
5
10

15
9
0
6
9

15
8
0
7
8

15
8
0
7
8

15
8
0
7
8

15
8
0
7
8

15
7
0
8
7

15
7
0
8
7

15
7
0
8
7

15
6
0
9
6

15
6
0
9
6

15
6
0
9
6

15
5
0
10
5

15
2
0
13
2
Matches and results
The games and their respective casters can be found below. The stream can be accessed by clicking on the match link. Aside from that, you can also follow the multi-cast.
Prizepool Distribution
Remember the hype back during the first two Internationals? Those were Dota 2 tournaments which will reward the champion with one million dollars. This year, you'll make more than that by finishing a mere third place.
The prizes are rescaled, and a portion of the record-breaking prize pot is divided into the top fourteen teams. Of course, it increases significantly from the eight place onwards. Despite its already massive state, the pool is still breaking its own record every day.
The prize distribution are as follows (accurate at time of publication):
1st: $4,851,041
2nd: $1,423,675
3rd: $1,001,845
4th: $790,931
5th/6th: $632,744
7th/8th: $500,923
9th/10th: $47,456
11th/12th: $36,910
13th/14th: $21,091
 
Pictures from Dota2TI Instagram, MLG Columbus photo from  Mcvuk, EG photo from Evil Geniuses, Quantic photo from Wykrhm
It's the holy grail of The International 4 coverage!

You can also visit our wiki page for more information on The International 4.
---