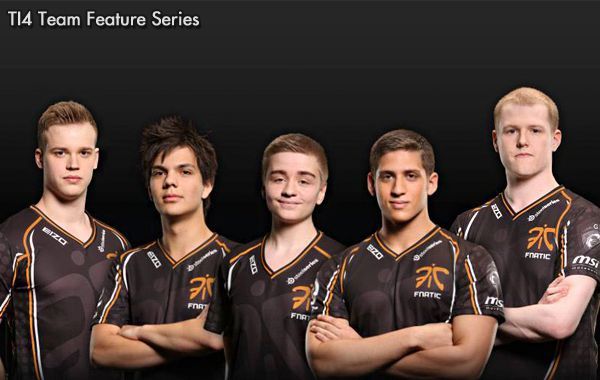 Fnatic : Troubled, perplexed and dedicated


"
I do not wish to treat friendships daintily, but with the roughest courage. When they are real, they are not glass threads or frost-work, but the solidest thing we know
" 
-
Ralph Waldo Emerson
Note: Hover over the player images to know more about individual stats!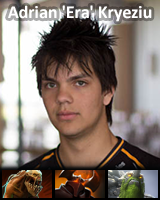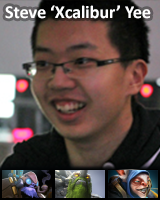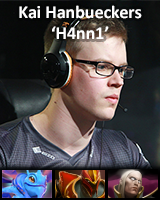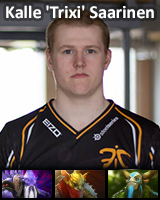 Since the introduction of the current official roster in 2012, Fnatic has been one of the most stable and feared squads in the Western DotA2 scene. They are one of the few international teams to reach success and show exemplary coordination during their official matches.
Since H4nn1 and Trixi are the only members with prior experience in professional DotA, Fnatic is a self-created team that entered the scene with fresh ideas and the will to win. With unparalleled versatility and a big chunk of innovation, they have the tools and will to take down any opponent. However, they have yet to show their true face in the most important competition of all, The International.
"
I think we are one of the few teams that character-wise are happy with each other, we are friends.
" -
H4nn1
Before the formation of the current roster, the Fnatic organization tried their luck in competitive DotA several times, and many famous names such as Jonathan 'Loda' Berg and Rasmus 'MiSeRy' Filipsen have played for Fnatic in the past. Their first DotA2 squad consisted of five Serbian players, but it only lasted for a few months without much success.
As 2011 was coming to an end, the organization decided to make a surprising move and transfer their very successful Heroes of Newerth squad to DotA2. Both H4nn1 and Trixi seemed skeptical about the transition, and it took several months until they decide to join their old teammates in their DotA2 adventure. The first positive results came in mid-2012, with their first place in Thor Open and their top-three finishes in DreamHack Winter and Star Series IV sending the message: Fnatic is here to stay.
Their first attempt in The International took place last year, in 2013. Fnatic's solid results in a large number of Western competitions caught Valve's attention, and the squad received a direct invitation to the event. The team showed a lot of character against the giants of East and West, and they managed to reach the Winners Bracket of the Main Event. Despite their 2-0 defeat against TongFu, Fnatic managed to overcome the obstacle of LGD.int. Their final battle was against the Malaysian Orange eSports, as the SEA team took H4nn1's boys down in their best-of-one match, sending them home with the 5th-8th prize of $43.000.
"
Bad results would not be the reason for a roster change.
." -
n0tail, 2013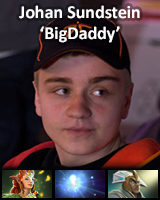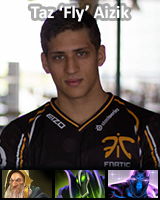 The team remained unaffected by the post-TI3 reshuffle period that brought changes to many Western squads. When it came to online tournaments, they managed to increase their earnings significantly, earning the gold medal in major competitions including the XMG CD Invitational and MLG T.K.O. However, they still seem to struggle in offline environment, especially against Eastern teams, as they were defeated by ViCi Gaming and LGD in EMS One Fall and D2L Season 4 Grand Finals respectively (they played with two stand-in players in D2L final).
"
I don't want to be a hindrance to anyone or ruin others' chances.
" -
Era-June 2014
Since the spring of 2014, the winds of change have been blowing for Fnatic. While the team managed to qualify for most of their LAN playoffs using their main carry player Adrian 'Era' Kryeziu, it was announced that health issues would prevent his participation in any of these events for the whole summer, possibly including The International 4. This was a surprising turn of events for the DotA2 scene, as Era did not show any signs of a bad health condition during DreamHack Bucharest, his last LAN with his team.
Five days before the team's trip to Los Angeles for The Summit finals, the team revealed, if only briefly, the player who would fight with Fnatic as Era's replacement. The player was Steve 'Xcalibur' Yee, a 16-year old player whose only achievement in DotA2 was his presence in the top-three of the European MMR leaderboards with 6900 MMR. Through his astounding performance in The Summit, Fnatic managed to show a completely different face and take games from some of the scariest opponents in the world, such as Team DK.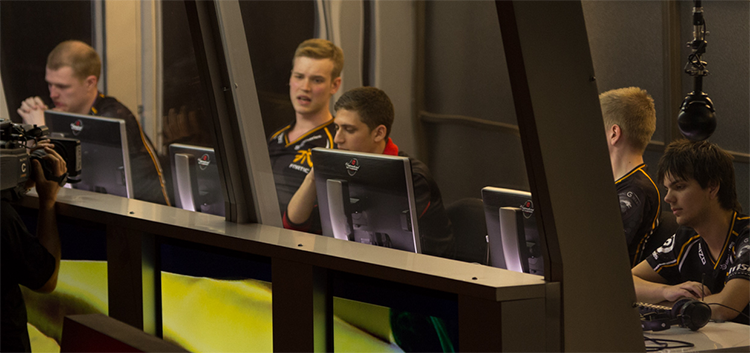 Fnatic at The International 3.
Post TI3

2013


 - Fragbite Masters

 - DreamLeague Kick-off Season

 - EMS One Fall

2014
 - D2L Season 4

 - XMG CD Invitational

 - D2L Western Challenge 

 - D2CL Season 3
Xcalibur's arrival would not have been an issue if it came in January or February. However, Xcalibur's first match with Fnatic took place in June, a little over a month before The International 4. Since the introduction of the new player, Fnatic has been in constant talks with Valve over the team's TI4 invitation, as roster changes shortly before the competition are strictly forbidden and Era's replacement could jeopardize the squad's trip to Seattle. Four days after the two sides' public dispute on June 28th, it was officially announced that Era will indeed join Fnatic in The International.
But why is a roster change that important? After all, it is just one player! No, not really. Depending on which player stands as the main carry for the team, Fnatic adapts their playstyle and strategies to suit the members' hero preferences.
With Era, the team seems to prefer a tri-core strategies with both H4nn1 and Trixi getting a considerable share of the available farm. This increases their impact in teamfights, but makes the team vulnerable in certain scenarios when the laning stage does not go accordingly. While Era seemingly has a much larger hero pool than Xcalibur, during his recent matches with Fnatic he only seemed confident playing Tiny, Lifestealer and Luna - three solid heroes that everyone knows how to counter.
With Xcalibur, Fnatic usually aims for dual-core hero rosters with him and H4nn1 having the farm priority as the game progresses, while Trixi provides the required utility in engagements. As a newcomer in competitive DotA2, Xcalibur does not allow much drafting freedom. While he is quite comfortable with heroes such as Tinker, Meepo and Tiny, he seems to struggle with in-meta selections such as Naga Siren. Nevertheless, it is only a matter of time until Xcalibur puts his trust into a larger variety of picks and learns the tricks of the pro-DotA trade.
Fnatic remained very active and quite strong after the conclusion of The International 3, being most successful and active in November and December mostly due to the fruitful participation in events such as DreamLeague, Fragbite masters and RaidCall EMS One. It should be noted that despite the positive winrate, Fnatic only managed to achieve first place in three online tournaments post-TI3, and they never really thrived in LAN events.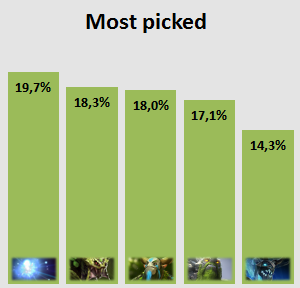 The Most Picked hero list is quite expected for Fnatic, a team that does study the meta-game but rarely makes radical changes to adapt to a patch. A good example is the Io plus carry combo that was heavily nerfed in 6.78 and 6.79, but still remains one of the most usual selections of the team. This is due to BigDaddy's solid performance with the hero.
We can also see that Fnatic really likes taking down both towers and Roshan quickly, hence they often include Venomancer, Nature's Prophet and Visage in their hero roster. While Visage and NP are common selections for most of the professional teams post-TI3, Venomancer is one of Trixi's signature heroes and Fnatic puts a lot of trust on the venomspitting alien. 
While the picks are mostly determined by the personal hero preferences of each member of Fnatic, the bans mostly vary depending on the opponent and his drafting intentions.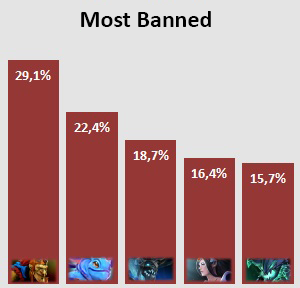 As we have mentioned in other similar features, Fnatic amongst other teams would rather avoid Batrider and Outworld Devourer, as their natural dominance in 1v1 scenarios and their significant power during the mid-game can really mess with several strategies, including those that include Tiny and Luna, two common carries for Era.
As for Puck and Mirana, what really repels Fnatic is their ability to "find" kills out of nowhere. The Faerie Dragon is a real menace after he purchases a Blink Dagger (which usually comes around min 9-10), as he provides a lot of on-demand control and spell damage burst that usually comes before the enemy carry gets his core items. On the other hand, Mirana can abuse the annoying Sacred Arrow to create kill situations from the very first minutes of the game, while also providing her team with the 'Get-out-of-Jail' card, her ultimate.
To conclude, Visage was a feared opponent during the 6.79 - 6.80 era, as he could fit in almost every early game-oriented lineup. Since Fnatic often faced teams such as Empire that really know how to take advantage of the hero's strength, Visage was usually banned during the first banning round of the drafting phase.
NOTABLE GAMES
---

Trivia
-BigDaddy/n0tail really loves dogs and animals in general, and he stated that he wouldn't mind following a career around them after he quits professional gaming.
-H4nn1 was a member of the legendary DotA1 MeetYourMakers squad, and he has been a teammate of several veterans such as Loda, MaNia, Maelk and Merlini.
-Fly is a very good cook! Fnatic recently published a detailed guide on proper nutrition by Fly, you can find it here.
-Era and BigDaddy shared an "intimate" moment during the LAN playoffs of StarSeries V, with BigDaddy giving Era a massage on camera. This funny scene turned into Fnatic's "trademark", and a source of numerous jokes.
-In terms of career achievements, Trixi is easily the most accomplished player from Finland, followed by jerAx of QPAD and the members of the Finnish squad 'Rat in the dark'.
Head over to our Fnatic and The International wiki page for more information!

Statistics source: Datdota, GosuGamers
Fnatic banner by nervyzombie
---