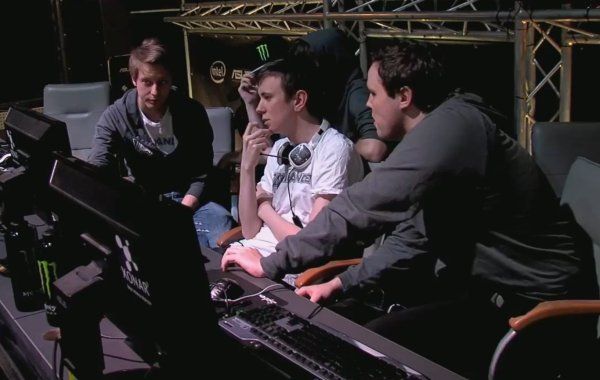 Star Series VII - What you need to know about it
1. Bracket and schedule
---
Upper Bracket
Round 1 - Best of 3
Round 2 - Best of 3
Lower Bracket
Round 1 - Best of 3
Round 2 - Best of 3
Final
Thursday, October 10th
15:00 CEST -
Na`Vi vs.
Team Empire (Best of Three)
Friday, October 11th
12:00 CEST -
Alliance vs.
RoX.KIS (Best of Three)
15:00 CEST - Winner Bracket Finals (Best of Three)
Saturday, October 12th
15:00 CEST - Lower Bracket Semi-Finals (Best of Three)
18:00 CEST - Lower Bracket Finals (Best of Three)
Sunday, October 13th
18:30 CEST - Grand Final (Best of Five)
2. Prize distribution
---
Star Series VII Prize Distribution
Placing
Teams
Prizes
1st place
 
$12,000
2nd place
 
$6,000
3rd place
 
$3,000
4th place
 
$1,500
The prize pool for the seventh season of Star Series is the biggest one yet. Starladder managed to boost the prize pool from the traditional $10,000 to $25,000, ensuring a $12,000 finish for the first placer.
3. Alliance versus Na`Vi
---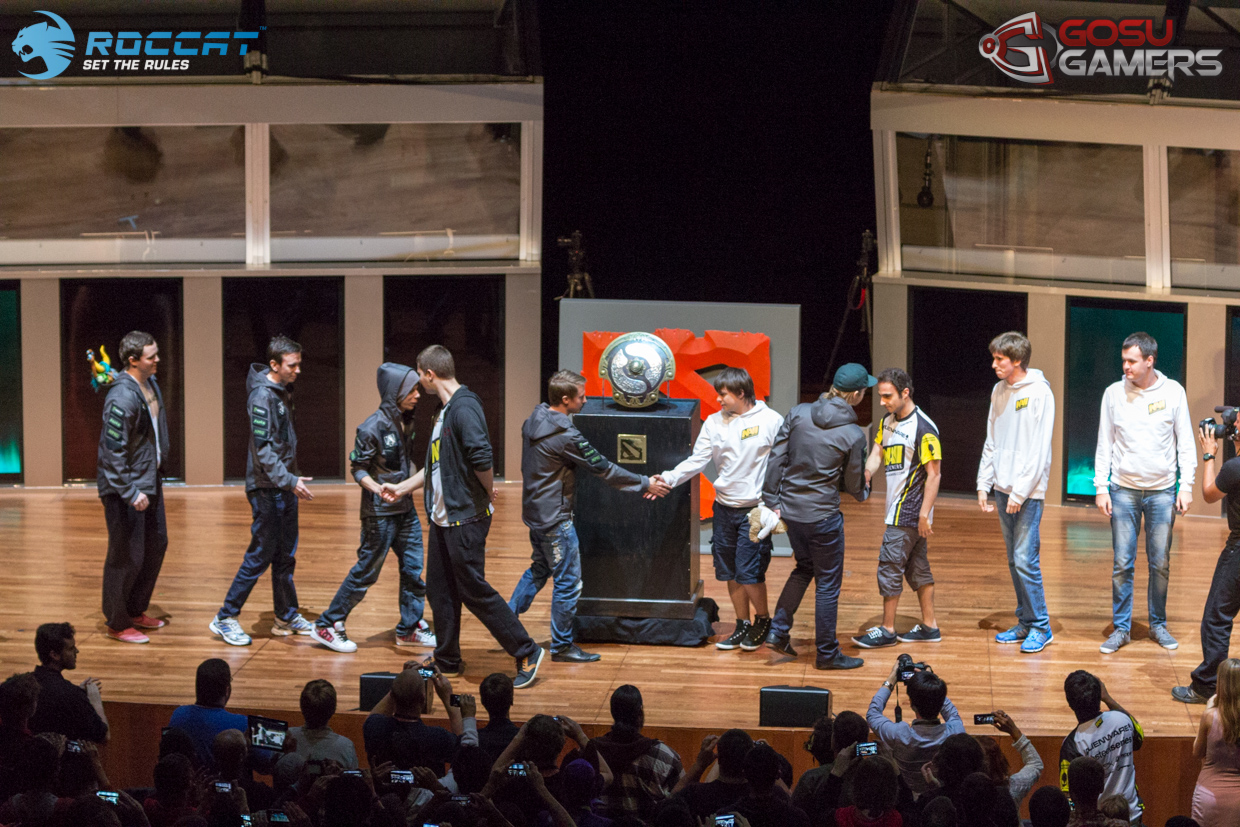 The finalists of this years International also happen to be the only two teams to win a Star Series to date.
Only two teams to date have taken home a Star Series title. For the first four outings, it was Na`Vi who dominated whenever it was time for LAN finals, rising to the occasion even when they had been performing poorly in other competitions. It seemed as if StarLadder would always be theirs to win.
However for Season 5 things changed, when Na`Vi failed to secure a spot for the LAN Finals, allowing Alliance to take their first ever victory with the crowd cheering for them as if they were their own, as they took a close 3-2 victory over Fnatic in the finals. The Swedes held onto their crown in Season 6, as Na`Vi declined their spot for the LAN event due to their bootcamp in China, and the Swedes mopping up a fairly easy field of opponents, including a 3-0 finals over iCCup.
That was three months ago. Since then the teams have gone on to achieve great results, facing off in the finals of the International, with Alliance coming out on top by the slightest margin. Both teams have also taken time away from the game after that event, and while when Na`Vi returned in full force, they returned with a marked desire for victory, Alliance have been a bit more leisurely, even as they secured the groupstage win for Season 7 with only two losses to their name.
The key difference between the two teams is that Na`Vi traditionally rely more on drawing from the great individual strength of their players and adapting over the course of an event. Alliance however are a very methodical team, known for going into seclusion before big events. They are far more predictable, but they develop branching drafts which each leads to an end point that is more than just a collection of heroes, it's a fully fledged strategy which is focused on only one thing; winning.
Here's where the concern comes in for fans of Alliance. Not only are Na`Vi on a hot streak (when they don't nearly throw away games they've already won), but we've not seen the hallmarks of the team truly committing to re-building their deck of strategies after the break. Many of their wins in StarLadder so far have been based entirely on strategies which were carried over from the last patch, and besides the carry Abaddon, we haven't seen much in way of experimentation from the team.
This is a concern, because when Alliance fail to be on the cusp of the metagame, fail to be the ones shaping it, they look a good deal weaker. They can be surprised, as they were by the strength of Medusa as well as the Elder Titan and Naga Siren combination up against Team Liquid recently, and by Power Rangers strongly early game aggression before that. It's not much, but when you're up against Na`Vi, it might be enough.
4. The Flipside.Quantic and RoX.KIS story
---

FATA- with a semi-healed broken hand in EMS One Spring. He injured his hand again recently. Photo by EMS One.
On the final day of the season, Flipside.Quantic was one of the six teams running for the top four and they had to rely on a lot of luck to get there as well. Using two stand-ins, Flipside.Quantic was able to take down Ahead Gaming and later on, the all-important Rattlesnake.Int to place fourth in the standing and qualify for Kiev.
On the 8th of October, just two days prior to the playoffs, Flipside.Quantic announced that they will not be playing because they do not want to play without their solo mid player Adrian 'FATA-' Trinks. Rightfully, their spot should be reserved for fifth placer Rattlesnake.Int but the announcement came a little too late for them. Therefore, sixth placer RoX.KIS was brought in to replace Flipside.Quantic with previously banned Alexey 'Solo' Berezin to stand-in for the Russians.
Concerning RoX.KIS and Solo it is worth noting here that his return has not been to his old role as Solo mid. Instead, as he's been standing-in for the team over the past weeks, he has been seen taking up the support role, and is now playing almost exclusively Rubick, Naga Siren and Earthshaker, to great effect.
5. Empire, the dark horse
---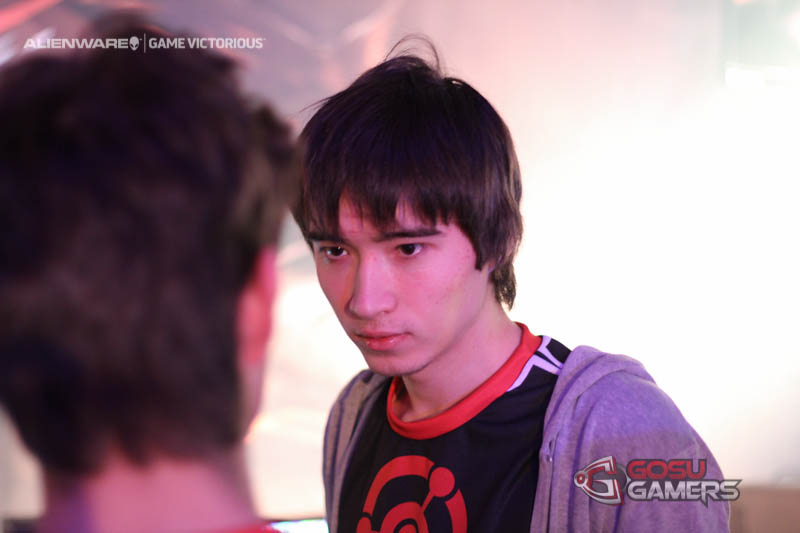 Silent playing for Quantic in Dreamhack Summer 2013. Photo by Anton Nielsen.
Formed after The International 3, Empire's new players have been making a lot of noise in the CIS scene recently, placing second in Star Series groupstage, first in ESWC European qualifiers and also placing first in EiZO Cup September. In total, Empire only lost four games in Star Series VII, their first game against aSpera, Alliance, Na`Vi and Rattlesnake.Int.
Going 34-8 in the month of September, Empire will be looking to continue their great run in Cyberarena. Prior to season seven, Empire placed second in season three and four, losing both grand final match to Na`Vi and was embarassingly defeated in last place at season five.
The re-built Empire has shown a tendency towards mid game lineups with strong intitation capabilities. They are highly invested in the new heroes Elder Titan and Troll Warlord, as well as supporting Silent's Weaver with Abaddon on many occasions. A notable oddity for the team has been that supporting prodigy Ivan 'VANSKOR' Skorokhod has been playing a lot of Silencer for the team of late, something which was part of the old Empire heropool but which has not been seen much in recent months.
6. Star Series VII season so far
---
7. Location
---
Just like the previous seasons of Star Series, this season's LAN finals will take place in Kiev CyberSport Arena. This huge eSports paradise has been the home of many famous offline tournaments, and will open its doors for Dota 2 fans once again.
8. Casters
---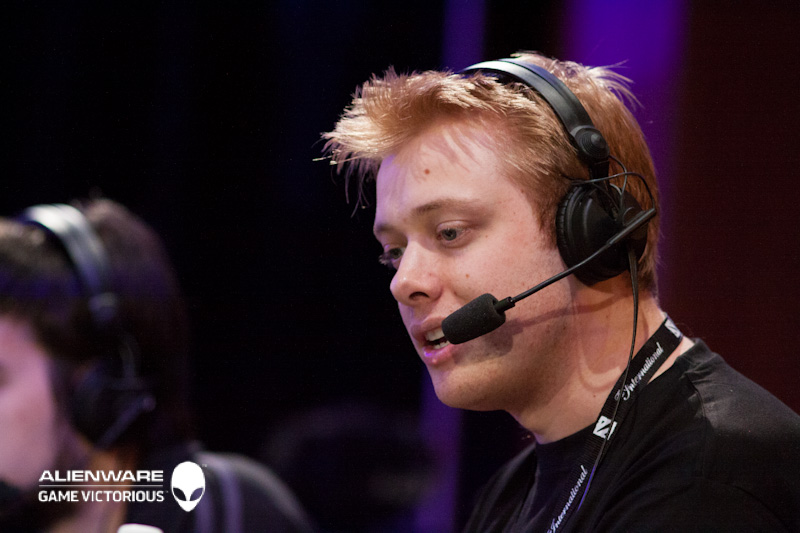 All the games of Star Series VII will be streamed in English and Russian. The official English stream will be provided by Toby 'TobiWan' Dawson on joinDOTA Red. StarLadder has also invited the Bruno Carlucci aka the statsman to co-cast the games alongside Dawson in Kiev.
Vitali 'V1lat' Volochai, Roman 'CaspeRRRR' Lepyohin, Andrey 'Dread' Golubev will be casting the Russian stream from Starladder's Twitch channel.
Links:
TobiWan and Bruno - JoinDOTA Red

Starladder

Sheever

Epi - TakeTV

Antena

Kent

Saga