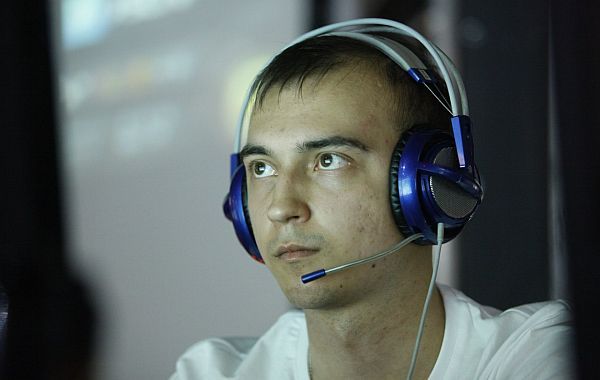 ALWAYSWANNAFLY: 'We played better after adding wejustzik'
The interview was conducted by Eric 'ReiNNNN' Khor on the 14th of July.
Hello ALWAYSWANNAFLY. How are you doing?
Hiho! I'm great! Thanks!
 
Corsair Cup is heading into its playoffs stage now and you guys were the first one to qualify for it. Who do you think will be the hardest opponent in the playoffs?
I think that all the teams that came out of the groupstage are quite strong. Personally, I think Virtus.Pro, Kaipi and Fnatic are the favourite for the tournament.
 
Talking more about the Corsair Cup, do you prefer short tournaments like these or longer tournaments with bigger prize pools?
Of course bigger prize pool is better but short tournaments allow you to see the new heroes your opponent uses and perhaps try them out yourself. Therefore, these sort of tournaments are better to develop team-play and also to understand the game better.
 
Tell us a little about how ICCup formed? Who came up with the idea and when did you guys started playing together?
After DTS.Chatrix collapsed a few months ago, I could not find a suitable that will fit my playstyle. We (resolution and bzzisperfect) first joined the Asus Open tournament and we came up fourth place. After that tournament, we tested out Mag and two other players and we could not find a good playstyle to fit our team. Finally, we wrote to wejustzik and all of the sudden, we started playing more productive Dota and this is the current line-up we have now.
 
Your first achievement right after the formation was definitely Techlabs Cup. You were able to beat many teams before eventually placing second. What do you think about the state of the Russian Dota 2 scene right now?
Russian Dota is definitely not in its best condition right now but things will change soon. RoX.KIS will soon play good Dota and Empire is also on the rise. Not to forget iCCup as well!
 
Many people think that VP isn't as strong as they used to be and Empire has clearly fallen down in ranks. Are the Russian teams (apart from Na`Vi) depreciating over the last few months?
It is all Russian mentality really. 90% of the teams that had several setbacks decided not to continue playing and disband. Stability is everything, look at Fnatic. These guys were playing pretty bad Dota but they continued playing with one another and where are they heading now, The International 3.
 
Do you think iCCup is possibly the strongest team in CIS right now?
I will not say big words but on Monday, we will play against Empire. We shall see after the match is over. However, I can confidently say we can compete against top teams and possibly win.
 
How long are you guys training per day in order to reach the level you guys are today?
We play around 10 hours a day. 3-4 hours are reserved for matchmaking and the rest are for clan wars.
 
Does the team spend more time analyzing other teams or more on personal skills? Do you have a manager who watches and analyzes your opponents for you? Would that put your team at an advantage/disadvantage?
We usually analyze the team's mistakes ourselves. This also includes analyzing other teams, seeing what they play, what do they pay more attention towards. This is definitely an advantage. We have a manager but he does not help us in reviewing games, mostly scheduling and non-game related stuff. We do those ourselves.
 
When your team was invited to participate in The International 3 qualifiers, many people were upset about the decision to choose your team over Kaipi. What do you think of this decision by Valve?
This is Valve's decision and this wasn't discussed within the team.
 
iCCup placing second in Star Series VI
Do you think Kaipi's public outrage was over the board?
It passed me by.
 
At the end of the day, you guys were eliminated quite early in the tournament and as a result did not qualify for The International 3. The guys were obviously disappointed but what sort of lessons did your team learn from this?
We were so disappointed at the outcome because we really did not expect such a result. After the tournament, we studied every details of the games we played, all the mistakes and learned from it. As you can see, we have become much better than what we were before.
 
Considering iCCup will be missing The International 3, tell us your favourites to win the tournament.
I would love to see Orange, Alliance, LGD.cn, and Na`Vi at the top four. I want Orange to win though.
 
You seem to have very high respect for Orange. Which part of Orange makes them so admirable?
I am very impressed with Mushi, kY.Xy and net's playstyle. They are very aggressive, take great fights and they are one of the best carries in the world.
 
Na`Vi and Alliance recently went over to China and managed to finish first in both their tournaments. Do you reckon this TI will be Western team domination all and all?
Not exactly. Alliance and Na`Vi may be the best team in the world but don't forget about about China and Malaysia. DK, Orange, iG, Zenith and LGD are also worth opponents.
 
Have you been watching some games from the Alienware Cup? What do you think of the Chinese playstyle in comparison to the Western?
I think the Chinese have the strongest execution. They may not have the best drafts but they always provide us with fantastic fights. I think we will at least see on Chinese team at the top and hopefully, one Malaysian.
 
Thanks for the interview ALWAYSWANNAFLY. Any last shoutout?
Thank you too! Shoutout to Abnormal and XBOCT! A special thanks to our organization iccup.com and our manager Mainkoon for all the assistance possible for our team.