SK-Gaming parts with DotA team

Loda and his team mates leave the SK organization due to bad a flow and finding no enjoyment when playing.
- I don't want to lead something in which I have the feeling that it isn't going to work out properly, says the Swedish DotA titan.
In 2007 we saw TeamTeam gear up with SK-Gaming, with a legendary lineup in the shape of Drayich, Loda, Bogdan, Akke, toMpa, KwoM and Renji. The team managed to win many trophies, and are today respected as one of the most successful teams throughout the years.
Playing numerous DreamHack finals and also taking the gold medal at the ESWC Masters of Paris 2008, SK-Gaming's DotA team was successfully lead by Jonatan "Loda" Berg.
Today Loda came to the agreement together with the SK organization to close down the DotA section.
"We are very thankful for the great times and achievements we had with the team and especially to the notorious Jonathan 'Loda' Berg who carried his team mates day after day," wrote Timothy 'merusame' Ellersiek in the official press release.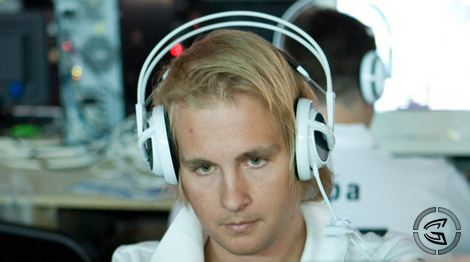 It was a seemingly regretful and emotional team captain that announced the parting at the SK-Gaming site today. GosuGamers quotes:
"It is with great regret I have to announce that my team and I are ending our time of playing together on this very day. We have had a great run here and each and everyone I have played with on this team are people I will always call my friends. The reason to why we are calling a day to this team is that I haven't felt that the team has enjoyed playing with eachother lately as we use to. We haven't had decent flow for months and I don't want to lead something in which I have the feeling that it isn't going to work out properly," writes Loda in his parting message. He continued:
"We definitely had our up and downs as a team and all the different lineups bring me happy memories that I will never forget.
Last but not least I just want to give props to everyone from SK Gaming for all their help and for being really awesome people in real life and I will never forget the trips we went on together! Big thanks to merusame, bds & TheSlaSH who made this whole period possible," wrote Loda.
Links
SK-Gaming.com
- Source