EHOME gearing up for ESWC China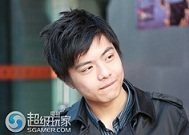 With the offline ESWC China finals fast approaching, sgamer.net sat down with star player, EHOME|Burning, regarding his view on the team's performance.
The fight for the final spot will be long and tiring, with powerhouse teams such as EHOME, NV.cn, CH and LGD.sGty all taking part. EHOME's performances as of late haven't been exemplary, while
LGD.sGty
are in fine form. Burning primarily spoke about how the team needs to train harder and make more of a commitment towards their training schedule. Despite having beat NV.cn recently,
Burning
is first too admit that EHOME is making far too many mistakes as it is. If they want to win that plane ticket to France, they'll have to step it up a notch.
Below is an extract from the interview, translated by myMYM|Exeter_Lei
:
How come EHOME has the looks of a different team as of late? Is it because 820 has started playing support?
-"Each team has its own ups and downs, but it takes time to adjust. We have discussed quite a lot about 820 playing support, then King J and myself can maximize our performance. The most obvious change is KingJ becomes carry."
Burning, could you please expand on your "training problems"?
-"We've paid a great deal of attention to the quality of our training, but we haven't used the same hero combination twice. And we also ignored our individual performance. After several intense practises, we did something together that wasn't DotA related. Honestly, we are indeed a professional team, but we haven't been living up to that title.
We live with
Fly
(well known Warcraft3 player), and we saw him training before we went to bed. After we woke up, he was still practicing. I think we have to work harder."
Four teams, one spot. ESWC is right around the corner and the competition is fierce, but the question sitting on the tips of everyone's tongues: Which Chinese side will join Tribal.fr and DTS in
Paris
?
Links
myMYM
- Translated interview
Sgamer
- Original interview