EHOME to fill the gaps?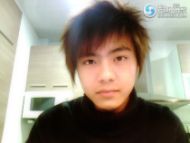 Following Gk's retirement, EHOME was left with a four man roster, and no one was quite sure who would fill the veteran's shoes. Regardless of who it was, would they be able to bring EHOME the same glory?
CityHunter's captain, longdd, announced in his latest blog entry that CH's main carry, Burning, would be joining EHOME. Longdd stated that he can't help but feel sadness towards his teammate's departure, but has accepted that players often take varying paths.
It is also rumoured hat former FTD player, KingJ, will be joining EHOME as well at Burning's request.
Longdd closed his blog entry with the following:
In this blog entry, I wish to motivate myself to higher level. I remember a few months ago I said that CH is my last stop and I am sick and tired of hopping around teams. I am sorry to everyone because we failed to obtain any title since our formation but hopefully, teammates can adhere to more serious training, starting now. We will get championships next year! Be the strongest team! Watch out 2010!
No official statements have been released from either team, so for the time being these transfers will remain rumours.
Links
Sgamer.com
- Souce