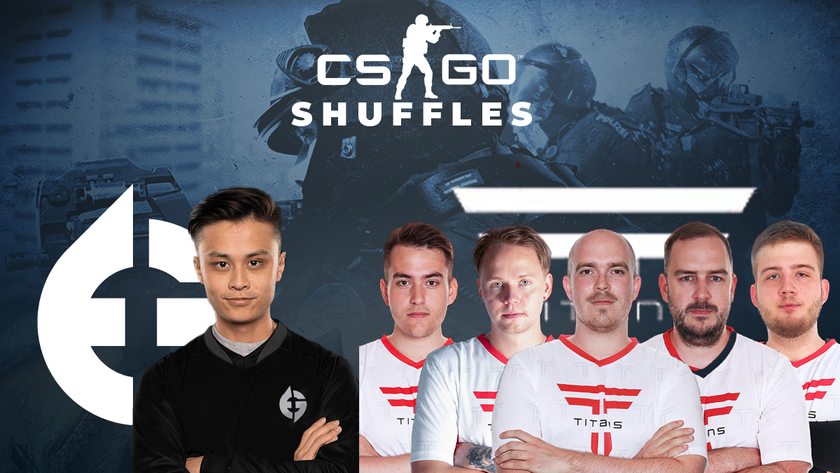 CS:GO Shuffles: Stewie2K takes a break from competitive CS:GO
A new organization was founded in Switzerland recently under the name TITANS.
As we enjoy a quick break between major competition in the CS:GO calendar, it is the right time for teams and organizations to set out new plans, and new lineups for the last quarter of 2022. It is also a good time for new teams to be introduced into the fold.
Jacky "Stewie2K" Yip has announced that he will be taking a break from Evil Geniuses and competitive gaming as he ponders his next step in his career. In the meantime, he will be creating content for the brand via streaming, playing CS:GO and VALORANT on the official channels.
He announced on Twitter that he will be focusing on content creation for the brand for now. He did mention that he will be doing content for both Valve's and Riot's titles with no confirmation on if he will stay with CS:GO or move to VALORANT in the future.
He first joined the EG CS:GO team in early 2022, and was part of a few major events with the team. Unfortunately, EG did not find the big success that they expected with him on the team. As he plays non-competitive games of CS: GO and VALORANT, we will be taking a close look at which direction will he take from now on.
TITANS
A new esports organization was recently founded in Switzerland – named TITANS. The organization has signed on their first roster for CS:GO, which went under the name GORILLAZ recently.
The new TITANS will consist of:
Sergey "lmbt" Bezhanov will be the coach for the team – who previously coached sunny and oskar when the two were with mousesports between 2017 and 2019.
The team has been practising and preparing together for several months and the players are now ready to begin qualifying for international events and establishing themselves as a top-tier CS:GO team, according to today's TITANS press release. The team is currently boot camping before the return of events at the end of this current player break.
The initial focus of the team will be on CS:GO, with plans for other esports titles in the future with their base of operations in Switzerland.