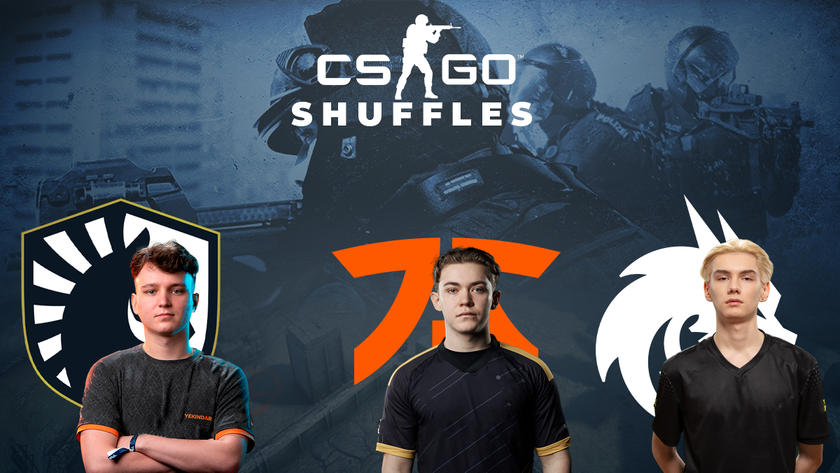 CS:GO Shuffles: Standins, replacements and trial periods galore for three major teams
HEAP, YEKINDAR and w0nderful sign up for mainline CS:GO duties with Fnatic, Team Liquid, & Team Spirit respectively this season.
Three teams are engaging in the reshuffling of their active CS:GO rosters this season, as we head into the second half of 2022. Each team here has made tweaks and changes to their lineup to ensure their viability for the rest of the season, especially just in time for the upcoming IEM Cologne.
The team from Russia has just signed 17-year-old Ukrainian AWPer, Ihor "w0nderful" Zhdanov. He is a replacement for Abdulkhalik "degster" Gasanov, who got benched recently. This is as the team decided to make Belgrade, Serbia as their base of operation instead of their home country.
Degster was benched due to 'non-game factors' that involved him and the team. This includes his decision of not being able to stay in Serbia for long-term as the team moved their base of operation to escape the stigma of being linked to Russia in light of the current war in Ukraine.
W0nderful previously have worked with teams such as MAJESTY, Project X, Trasko Esports, and HellRaisers. With Team Spirit, this will be his first foray into the major tournament circuit, and he will be playing in the upcoming IEM Cologne with the rest of the roster.
"We are very happy to welcome Igor (w0nderful) to Team Spirit. He proved himself perfectly during the tests and showed uncharacteristic for his age determination and confidence in his actions. We can already claim that he has high chances to become a top level player with the right amount of diligence and effort." - Sergey "hally" Shavaev - CS:GO Coach of Team Spirit
The updated Team Spirit roster consists of:
Leonid "Chopper" Vishnyakov[IGL]
Boris "magixx" Vorobiev
Robert "Patsi" Isyanov
Pavel "s1ren⁠" Ogloblin
Igor "w0nderful" Zhdanov
---
Right after benching shox, Team Liquid announces that Mareks "YEKINDAR" Gaļinskis will be a stand-in player as the team competes in the upcoming IEM Cologne. YEKINDAR is currently 8th in HLTV's Top CSGO players for 2021 list while he was playing with Virtus.pro in that year.
While he is only standing-in for the team for Cologne, based on his performance, we may see Team Liquid try to keep him in the team moving forward.
The updated Team Liquid roster is as follow:
Jonathan "EliGE" Jablonowski
Keith "NAF" Marković
Josh "oSee" Ohm
Mareks "YEKINDAR" Galinskis
---
Fnatic announced that they have signed Ludvig "HEAP" Alonso on a trial basis. He previously played with Dignitas and Begrip Gaming before joining Fnatic. He joins Nico "⁠nicoodoz⁠" Tamjidi and Fredrik "⁠roeJ⁠'' Jørgensen as the new members for the team as they continue their journey into the 2022 season.
The team is currently playing at the REPUBLEAGUE Season 3 tournament.
Fnatic's updated roster is:
Freddy "KRiMZ" Johansson
William "mezii" Merriman
Nico "nicoodoz" Tamjidi
Fredrik "roeJ" Jørgensen
Ludvig "HEAP" Alonso (On trial basis)