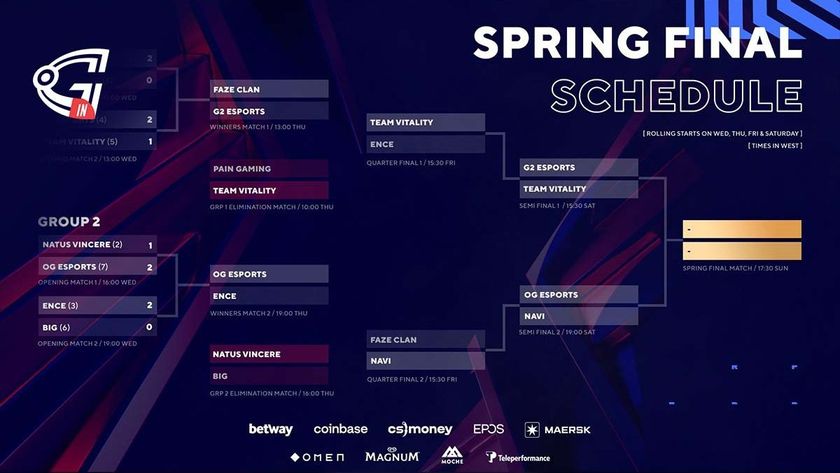 BLAST Premier: Spring Finals 2022 Quarter Finals results
So, the group stages were over and it was the time for the playoffs the Quarter-finals between ENCE, Team Vitality, FaZe and Natus Vincere. The first quarter-final was between FaZe Clan and Natus Vincere (Navi), FaZe began with broky, Twistzz, karrigan, ropz and rain in their roster and Navi started with electroNic, b1t, s1mple, Perfecto and sdy. The first map was Dust 2 where Navi started dominating the game, in the first half the score remained 2-13, and FaZe was not able to compete with the way Navi players were playing. 
electroNic was ruthless against them he got the highest frags and remained on top with 21 kills, Navi got total 17 kills as first kills whereas FaZe got only 5. In the second half, it was really pretty easy for Navi to get the win, FaZe did tried to make a comeback but the points difference was way too much and Navi won the next 3 rounds to secure the win on the first map. 2nd Map began in Inferno where Navi was totally ruthless on their opponents. s1mple was on a rampage he got 28 kills and gave Navi an easy win to mark their berth in the semis with OG. It was total dominance by Navi in the first quarter Final.
2nd quarter-final was between ENCE and Vitality where ENCE lined up with dycha, Spinx, hades, Maden and Snappi, Vitality went with apex, Magisk, and ZywOo, misutaaa and dupreeh. Match began in Overpass the game was good between the teams and Vitality managed to get the win with 10-16 and apex was the top fragger, second map was nuke where we witnessed the overtime match with ZywOo and dupreeh on fire as both of them got 33 frags each and snatched the game from ENCE with 17-19 to register their place in the semi-final against G2 Esports. 2nd quarterfinal was intense compared to the 1st one which Navi dominated.