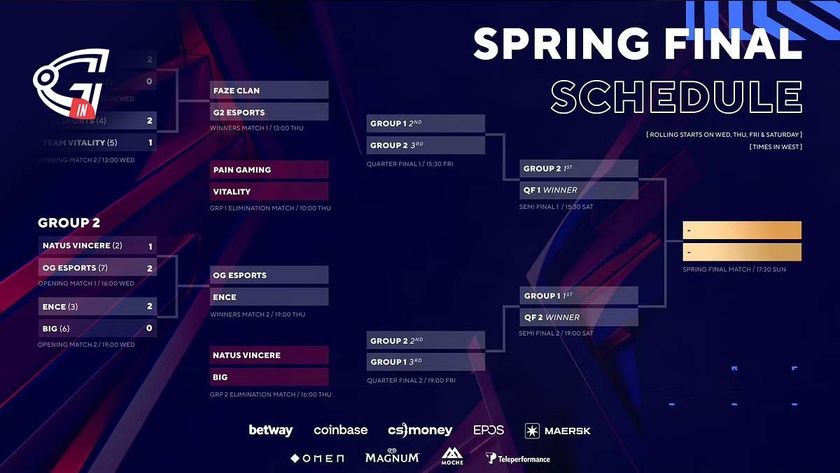 CS Go Blast Premier Playoffs stage begins today
We witnessed the group stage fixtures where 8 teams were divided into 2 groups of 4 each followed by two double elimination formats with all matches of best of 3 being played among them. After the group stages were done the top three teams from each group advanced for the Play-offs. The winners of the group stage will directly advance for the semifinals and the runners-up will get placed in the quarterfinal as the high seeds followed by the 3rd placed teams who will be placed in the quarterfinal as well but as lower seeds. 
So, the play-offs fixtures are already up with G2 and OG making their way to the Semi-Finals as they were the winners of the group stage as G2 finished with +14 in Group A and OG finished with +8 in Group B, FaZe and ENCE got their place in quarterfinal as the high seeds teams because they were the runners up. Team Vitality and Natus Vincere got placed as the lower seeds in the quarterfinal. The Playoffs will feature a single elimination bracket with best of three matches, the winning team from the quarterfinal will then advance to the semifinal stage where G2 Esports and OG are waiting for them and to decide which team will qualify for the Final. The teams will be competing with each other for the prize pool of $425,000 USD as the winner will get $200,000, 2nd position will get $85,000, 3rd and 4th will get $40,000, 5th-6th will get $20,000 and 7th-8th will get $10,000. paiN Gaming and BIG are already placed 7th and 8th now its all up for the remaining teams to get their positions according to the performance and match results. The Playoffs begins tonight from 8:00 pm IST onwards.