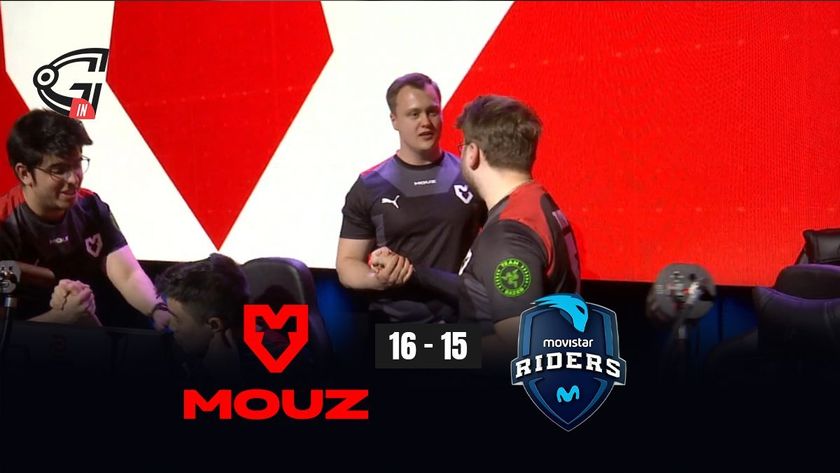 Global Esports Tour Dubai 2022 day 2 begins with Mouz taking on Movistar Riders in the Semi Final 1
The first semifinal of the day commences with Mouz taking on Movistar Riders on day 2 of the Global Esports Tour, both teams are ready to face each other in this single-elimination game. Movistar Riders ban Dust 2 in the banning phase with Mouz banning the overpass. Movistar Rider selects Vertigo for Mouz to play in whereas Mouz picks up Ancient for Movistar Riders. And then both the teams go for banning where Mouz picks Mirage and MRS gets Nuke, and the decider map remains Inferno from Mouz's side.
The Game begins with Mouz on the CT side. Terrorists pushed hard and entered site B where they plant the C4 but Torzsi was brilliant as he gets 3 but Mouz fails to defuse as they ran out of time. 2nd round was a very quick round as Mopoz got two Mag10 kills and MRS easily took control of the A Site. MRS continued to dominate the game as they kept winning rounds till 5th when Mouz got 1 back and then continues still 7th round to make the score 3-4. MRS in the 8th round gets an easy plant at A site and makes it 3-5 but again we got some good rounds from Mouz as they kept chasing their opponents and made the score 5-6 till the 11th round. After that MRS got back the momentum and made it 5-10 in the first half. We got to see some great AWPing from both sides with Torzsi getting an ace with his AWP for Mouz.
With the lead Movistar was dominating the game but Mouz started to make the comeback and took the lead for the very first time in the game as they won 7 consecutive rounds and made it 12-10 in the 22nd round but MRS took the chance and decided to put up a show and made it 12-12, the game was getting intense and Dexter played the role of a bodyguard for his team to make it 14-12 in the 26th Round for Mouz. Dav1g from MRS tried to fight for his team and got one round and Deathzz made it 15-14 in the 29th round for MRS. Dexter and Torzsi were brilliant as they finished the game for Mouz and JDC picking up one which helped Mouz to make a great comeback and win the first match at vertigo. Torzsi is the real game-changer for Mouz. It's 1-0 in the Best of 3 for Mouz.