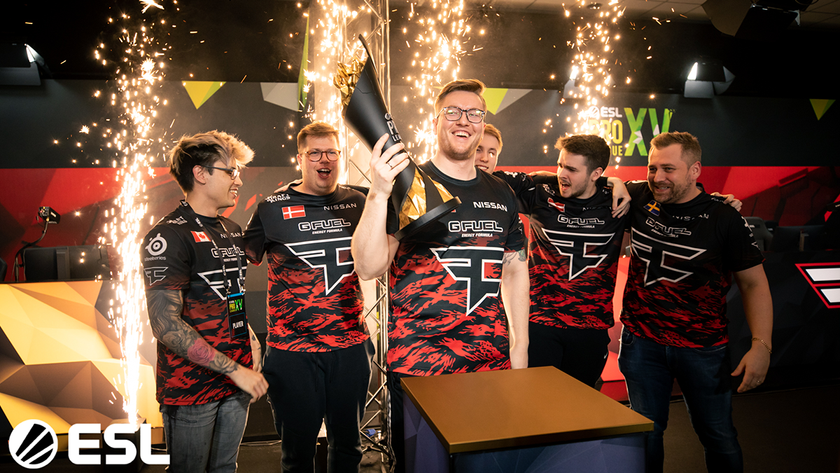 ESL Pro League: FaZe Clan wins the Grand Final
They walk away with $190,000 and the title of ESL Pro League Season 15 winner.
The tournament is over, and after one month of competition, we have found a winner. FaZe Clan overcame ENCE in four maps to win the tournament title. The North American team went against the Finnish team, emerged victoriously and walked away with $190,000 and became the seeded team for the BLAST World Final 2022.
The final round started on Vertigo, where FaZe started strong in the first half, but ENCE then clawed back to come ahead by the end of the first half. FaZe however rose again to win the first map 16-11.
On Overpass, the two teams played to a tie by the end of 30 rounds, which forced the game into overtime.  In overtime, ENCE pushed, well, over time, and they took the win in overtime, winning them the point, by winning the map 19-17.
For the third map, Mirage, FaZe took back the narration as they started the map strong again. FaZe gained wins back-to-back in the second half, and they were in front by around 25 enough that ENCE did not have a chance to catch up. FaZe won 16-9.
Dust2, the last map in the tournament, both teams played to determine who will walk away as the winner of the tournament. The teams traded blows in the first half; but in the second half FaZe took the lead by the 20th round, and by round 28, it was clear that FaZe was the overall winner. They won the map 16-12.
FaZe Clan walks away with $190,000 prize money, which consists of the 1st place's $175,000 prize, along with a $15,000 additional bonus where the teams are awarded an extra $5,000 for each group stage win. ENCE did not leave empty-handed as they walked away with $90,000 ($70,000 + $20,000 bonus.
The two teams also walked away with 1300 and 1000 ESL Pro Tour points respectively, along with 2800 and 1400 BLAST Premier points.