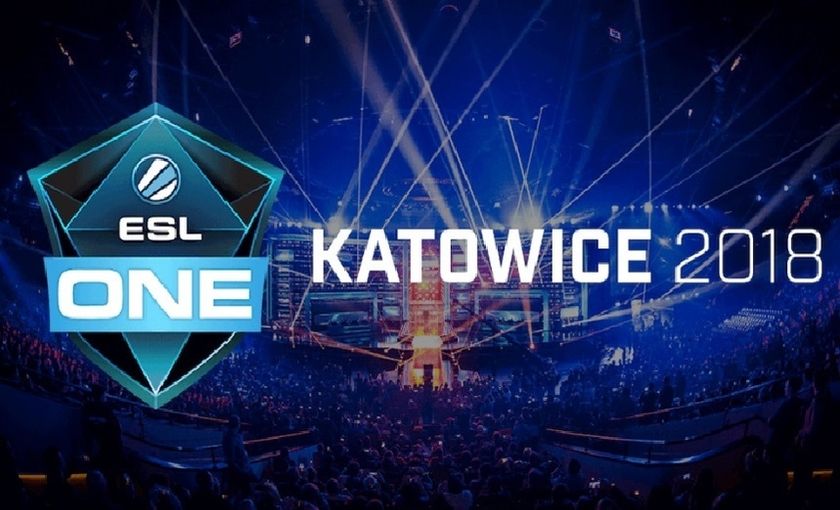 IEM Katowice 2018 is happening right now
After a very agitated start into 2018 CS:GO scene as we have seen Cloud9 lift the major trophy and mousesports take StarSeries, IEM Katowice 2018 will be the third big tournament this year and it has just began.
IEM Katowice will start February 27 and will give a $500,000 prize split between the teams with the winner taking home $250,000. This is the third big tournament in 2018 and the first major tournament of the year that has a non-Swiss format.
The 16 teams participating in this event are split in two groups of eight being named as group A and B:
| GROUP A | GROUP B |
| --- | --- |
| SK | FaZe |
| Astralis | NiP |
| Liquid | G2 |
| TyLoo | fnatic |
| Cloud9 | Heroic |
| Gambit | Virtus.pro |
| Renegades | North |
| AVANGAR | ORDER |
The first round match ups have already been determined and they will be played in a BO1 format between the teams of each groups, here is what the draw looks like:
| Group A - First round |   |
| --- | --- |
| Astralis x Renegades | SK x AVANGAR                         |
| Group A - Second round |   |
| --- | --- |
| Liquid x Gambit | TyLoo x Cloud9                               |
 

Group B - First round

 
NiP x North
FaZe x ORDER                         
| Group B - Second round |   |
| --- | --- |
| G2 x Virtus.pro | Heroic x fnatic                                |
The first matches will be played as BO1 and after that the tournament will become entirely BO3 just changing on the grand final which will be a BO5.
To further explain this format, the teams from each of brackets above (Group A - First round / Group A - Second round / Group B - First round / Group B - Second round) will move to the upper/lower brackets and will play against each other until one team is eliminated by losing two consecutive matches. After this first part is over, four out of the 16 teams will be eliminated leaving only 12 teams, who will be playing in a upper bracket / lower bracket BO3 tournament. Only six teams will make it to playoffs and they will come from the upper bracket final which will qualify both of the teams and give the winner a directly spot at the semifinal and a lower bracket final which will decide the last team to qualify from each group.
This format splinters off from the Swiss format seen in both ELEAGUE Major:Boston 2018 and StarSeries i-League S4; the latter being all BO3 matches.
Mousesports, the winners of StarSeries i-League S4, failed to qualify for IEM Katowice 2018, but there are plenty of teams in CS:GO that are in a very competitive level. This will also be a great opportunity for Virtus.pro to show they can still put of a fight as they will be playing in front of their home crowd and a lot of support will come from them. TyLoo could make a very strong showing to put a Chinese team on top of CS:GO scene. GL and HF to all participating teams.