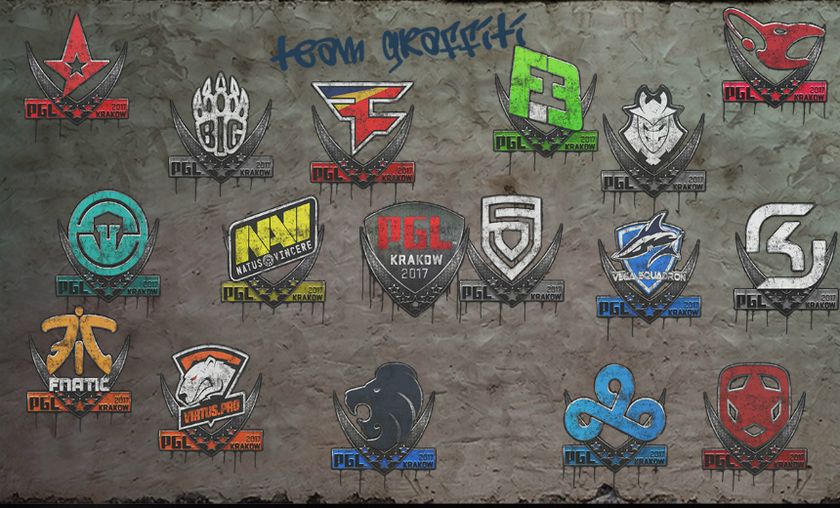 PGL Major stickers released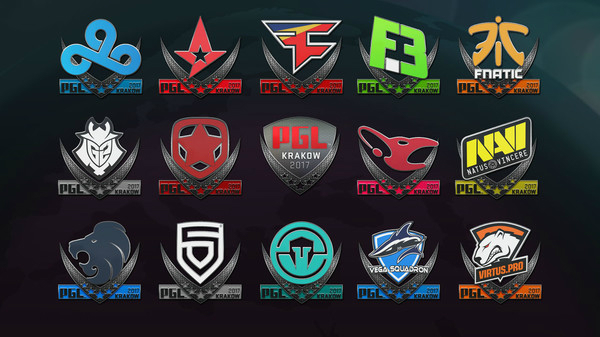 Valve have released team stickers and graffitis in light of the upcoming PGL Major Kraków 2017 LAN finals.
With only seven days remaining till the commencement of the PGL Major Kraków 2017 LAN finals Valve have revealed all stickers and graffiti available for online purchase during the event. Eighty individual stickers will be available for all players participating at the event, in addition to sixteen team stickers and a PGL branded sticker. All of the aforementioned will additionally be available in the foil variant. In addition Valve have implemented a sticker mega bundle available on the Steam store. Fifty per cent of all proceedings from sticker purchases will be distributed by Valve to the respective organisations participating at the event.
As for the Major itself, we will finally be able to tune in to watch sixteen of the world's best teams clash for no less than $1,000,000 on July 16th-23rd. The group stage will see a Swiss format, whereby the first eight teams to reach a 3-x win/loss ratio will proceed to the play-offs and secure the "Legends" title, whilst the bottom eight teams will be locked in for the offline qualifier of the next Major tournament. Play-offs will see a best-of-three, single-elimination format. 
Images courtesy of Valve