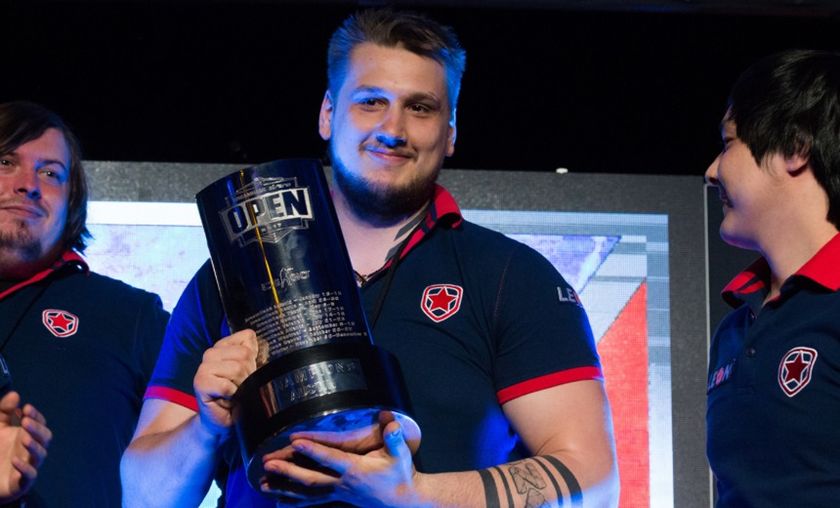 Gambit's Zeus on team's goal to win a Major: "Without a doubt, we've come closer to that goal"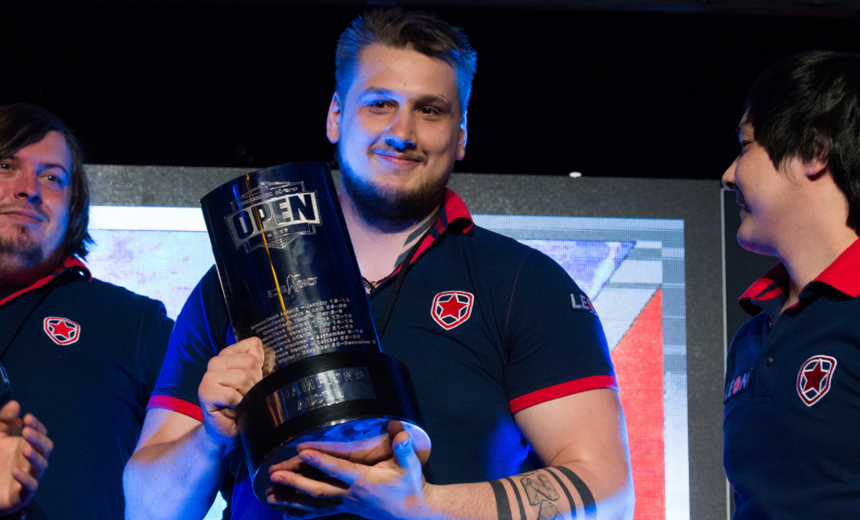 Daniil "Zeus" Teslenko talked to GosuGamers about DreamHack Austin and Gambit's plans moving forward.
 Gambit Esports was in a bit of a dry spell when it came to tournaments, as the team hadn't a first place win since November of last year, most recently placing second at cs_summit on April 23. However, just a week later, they came out on top at DreamHack Austin, besting Immortals in a 2:0 sweep and earning themselves $50,000, the largest prize pool they've taken home to date.
Throughout their entire run at DreamHack Austin, they only dropped one map: de_Nuke, in overtime, against fellow semi-finalists and heavy favourites,
 G2 Esports. 
Team Captain,
 Daniil "Zeus" Teslenko, sat down with us to talk about his thoughts on the tournament,
 Immortals, G2 and what Gambit's plans are moving forward. Read on to get an inside look  at the inner workings of Gambit.
GosuGamers: First off, how did it feel to win DreamHack Austin?
Zeus: I was really happy that we won. The tournament was definitely not easy, especially the game against G2 where we were on the brink of elimination in map three. Despite the fact that we were down 11:14 we managed to take it away at 16:14. In that particular game I was very nervous and didn't show up. Whilst my performance wasn't the best my team definitely came through and I'm extremely happy with our result.
This was one of the biggest prize pools Gambit Esports has ever won, the other two being of the same amount in DreamHack Winter 2016 and Adrenaline Cyber League (ACL). You still have the following tweet pinned to your profile since last July: "I am not going to give up before I win a m************g major." Do you feel like you're closer to accomplishing that goal with this win, or is the road to a major win still a long one?
Without a doubt we've come closer to that goal. The current scene is very competitive and predicting the next major champion is a very difficult task. I want to be part of a team that has a fighting chance in securing the title and we will do our best to seize this chance.
You faced G2 in the semis, with many expecting the French side to win the event. How did you feel going into that game?
We knew that G2 were in great shape and that the game would be difficult. Mentally we were prepared for victory and hard-core Counter-Strike. What the victory against G2 signified for us was that the title was ours for the taking after just one more match. We expended a lot of energy on the match; however we also conserved some for the upcoming grand final against Immortals.
What match was the most difficult for your team and why?
In terms of matches definitely our series against G2. All of the matches were pretty damn close and I'm very happy that we managed to withstand the pressure. The Frenchmen kept the pressure up consistently and punished us for any mistakes that we made. The feeling of victory after such a close series was really good. Regarding the organisation of the tournament, DreamHack know their graft and very rarely have issues. The only one I can think of involved the stage.
Let's talk about the Grand Final. Immortals definitely gave you a scare on Train, thanks in part to steel and hen1's work. When you were at halftime and down by one round, what was said in the break that helped bring your team back into the match?
We discussed the pistol round and focused on the second half. Additionally we knew their play style on the T side of de_Train, hence we were confident that we could win.
When Immortals successfully stalled you long enough to allow the bomb to go off in the twenty-first round, Gambit called for a Tactical Pause. What was discussed then, with Immortals being able to catch up to you so quickly?
During the timeout we discussed what went wrong in the rounds that we lost, in addition to positional adjustments that we needed to make in order to prevent them from breaching the defence.
Moving on to Inferno… you had a nice triple kill to help Gambit wipe out Immortals in the fifth round, giving momentum back to your team. What was going through your head when you realized that if you didn't stop Immortals then and there, then there was a chance they would take the momentum they'd have been given and run with it to a map victory?
I was absolutely calm and satisfied that I was able to dispatch three opponents. In the back of my mind I knew that we had de_Inferno prepared and that my teammates were comfortable on this map. We played our game and on occasion played aggressively.
What were you and the team thinking in that final round, when Lucas hadn't arrived? Was there any nervousness? Was there any doubt as to where you guys thought he was?
On the contrary - we felt at ease as the biggest hurdle was over, we just needed play out the round and subsequently secure the Champions' title. We were entirely calm and, of course, at peak concentration in the moment.
What stood out to you about the event, both in playing terms and in terms of the venue and so on?
The tournament was great, the organisational aspect of it was also great. DreamHack are always top notch.  The format was rather unfamiliar for a DreamHack event, whereby we weren't playing in cabins and were using new headsets. We weren't able to get used to them for quite some time and understandably there was some frustration. Personally I found that the tables were quite low whilst the seats were quite high, for my posture this wasn't ideal and I'd like for DreamHack to take this into account for future events. Remember, large people also play CS :)
And finally: what's next for Gambit? Do you guys take any time to really soak in the win, or is it back to business?
Currently we're relaxing. I project that the next event for the team will be a tournament taking place mid-June in Moscow.
A big shout out to all my fans and friends, I love you.
Russian translation provided by Aleksei "Aleksei.L" Louchnikov
Image courtesy of DreamHack Flickr / Adela Sznajder