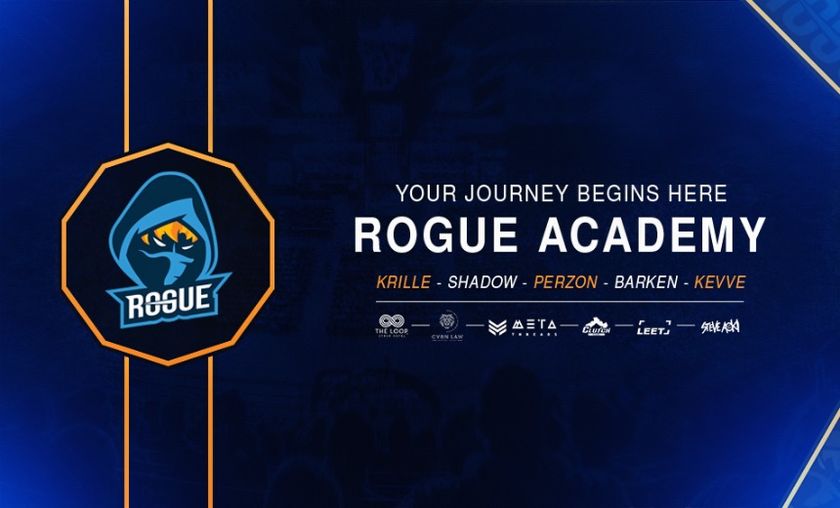 Rogue sign academy team
Rogue have announced the signing of an academy team.
Following in the footsteps of Swedish organisations such as Fnatic and GODSENT, Rogue have secured a five man Swedish roster in the form of the former Playing Ducks line-up. The five players will be representing the organisation in the semi-professional tier of play, whilst simultaneously developing their individual and team skills.
Rogue has existed since August of last year, signing the Unity roster comprised of a European mix including Casper "cadian" Møller. As of now the roster has only four members, following the benching of Nicolai "glace" Jensen. 
Rogue's CS:GO Manager, Hapmus "Shaabi" Johansson expressed:
"
I'm super excited about this project; it's something we've had in the works since November 2016. I'm happy about the roster we've managed to accumulate with big talents on the roster such as 'Shadow' along with more experienced players, like 'Kevve'. We have a lot of plans for the roster and our expectations are super high for the lineup.
"
Kristian "KriLLe" Ekroth, Team Captain of Rogue Academy said:
"
This is an amazing opportunity for my team and I. When Hampus first approached us about the opportunity, we got hyped. They have explained to us about the plans of the future and we couldn't be happier joining an organization of this caliber. It will help us play at a full-time capacity and develop ourselves as players and individuals.
"
Rogue Academy is host to the following roster:
Kristian "KriLLe" Ekroth

Kalle "perzon" Persson

Tobias "shadow" Flodström

Kevin "Kevve" Bohlin

Jakob "Barken" Bark
Images courtesy of Rogue