DreamHack Masters: Las Vegas 2017 - GosuGamers MVP picks
In this feature our CS:GO experts take a look at a few players they thought had outstanding performances, outlining reasons and statistics behind their choice of MVP.
We had lights, cameras and a metric shedload of action in Vegas last weekend with the DreamHack Masters, which saw Virtus.pro claim about $200k in prize money as well as the trophy. The competition saw some godlike performances, as well as a few truly awful ones, and now the dust has settled our four experts (and one novice) sat down to talk about who they thought was the MVP of the event.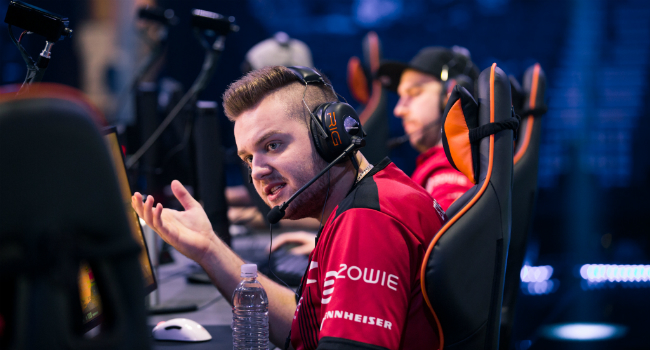 Aleksei Louchnikov -
Nikola "NiKo" Kova?
Nikola Kova?, in the CS:GO world known as "NiKo" has been a one man army for quite some time now. His long stint with mousesports has come to an end, just after the conclusion of DreamHack Masters: Las Vegas 2017. Many anticipated a lacklustre performance due to an upcoming transition to a new roster, however the reality was contrary to say the least. Over the course of the event, NiKo amassed a 1.61 K/D ratio, sporting a +43 differential, placing him at the top of the list of fraggers for the event with a 0.05 lead over 2016's Player of the Year, Marcelo "coldzera" David. Whilst the fact that the Bosnian only played a total of four maps did contribute to this statistic, his performances have been consistently extraordinary for essentially the duration of his career in mousesports.
In mousesports' group stage match-up against CIS' finest - Natus Vincere, NiKo was able to land an incredible 37 kills on de_Cobblestone, essentially doubling the impact of the second best performing player of the match. This was by far his most impressive performance over the course of the tournament, not to take away from the other three, where only during the team's match against Virtus.pro did the Bosnian land a K/D of 1.00, with the rest of his matches boasting KDRs upwards of 1.5.
A lot has been mentioned regarding NiKo's outstanding performance, however a player does not solely boil down to his K/D and fragging ability. The number means nought without intelligence and a deep understanding of the game which NiKo, without a speck of a doubt, is in possession of. The two factors produce a well-rounded player, and I am extremely excited to see what the star player can produce in the powerhouse that is FaZe Clan.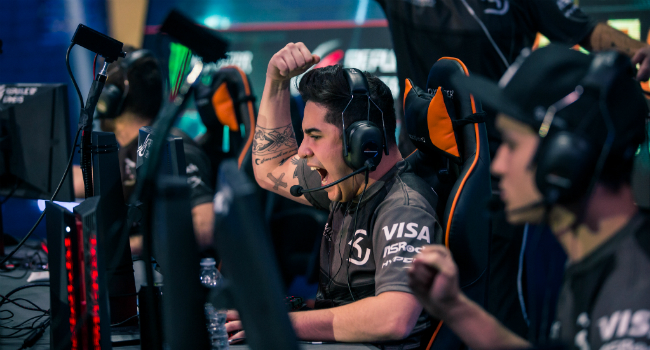 Ali Or -
Marcelo "coldzera" David
At Las Vegas, despite losing to Virtus.pro in the Grand Final, coldzera averaged enormous numbers. SK topped their group easily and he was the main contributor with 48 kills in just 43 rounds, averaging more than 100 ADR. SK's run to the Grand Final was boosted mainly by no-one other than coldzera, as he was consistently one of the top two fraggers on his team, except for the second map in their matchup versus Na'Vi in the quarter-finals.

Snax, fer and dev1ce all had similar averages throughout the tournament but coldzera, despite losing to Snax in the Grand Final, deserves to be the MVP of DreamHack Masters: Las Vegas because of his insane three map performance against Virtus.pro. While SK lost to VP 2-1, coldzera had 77 kills and dealt 99 damage per round. SK's star grabbed 18 frags more than the Snax, the best VP fragger in Grand Finals. Another stat to back cold's selection is that he had at least two kills in 28% of the rounds he played. That's a 2+ kill round at least once in every four rounds. While on that subject, let's finish with the amazing fact that he had 231 kills in 248 rounds in the whole tournament, almost one per round with 0.93 kill/round ratio.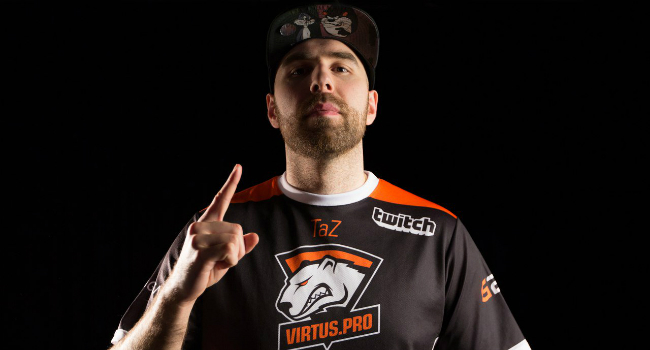 Blake Williams -
Wiktor "TaZ" Wojtas
With the conclusion of DreamHack Masters: Las Vegas, the inevitable discussion of deciding the MvP has begun. The obvious picks are those players that put up the most frags, make the flashiest plays, and are considered the superstars of their teams, but the award could equally be given to players who are not often on the front lines, or don't play solely for themselves.
It is not sheer number of frags that determines the usefulness of a player in CounterStrike, but rather what they do to aid their team in victory. Virtus.Pro's TaZ is my pick for MvP of DH Vegas, simply because of how he sets his team up to win. He is the linchpin that holds sites, shuts down his angles, and uses his experienced decision making for crucial clutches. TaZ is best known for giving up roles and positions, supporting the stars of his team, and stepping back to play stable spots, because he understands what it takes for his team to win.
On top of spending his energy supporting his stars, he remains a constant obstacle for the enemy. One notable example during the tournament was the shut down of Astralis in the semi-finals; TaZ single-handedly removed their ability to go A , while on the T side of Nuke. One must also look to his 1 vs 2 clutch in the final rounds of the final map, of the Grand Final. He might not be the flashiest player or put up the highest numbers, but he deserves respect for his selfless play and stability that almost never falters.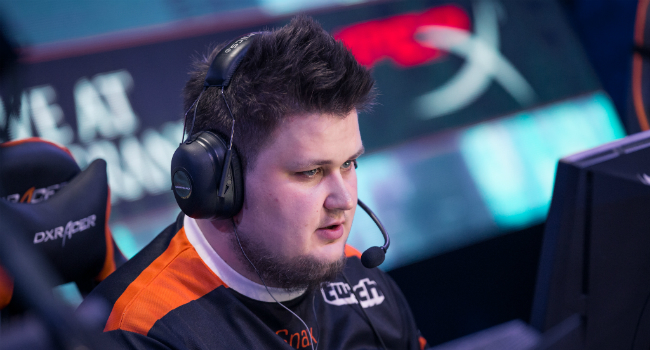 Daniel Rowe -
Janusz "Snax" Pogorzelski
After his exceptional performance throughout the event, and his outstanding (and clutch) play in the grand final, Snax is my overall MVP. Snax only posted a negative +/- rating in three matches, and lead his team to victory in the grand finals over SK Gaming, a victory which featured an outstanding showing on Train, a map held heavily in SK Gaming's favor. Snax's 27-15, 107 ADR performance in this match helped solidify Virtus.pro's dominance over the Brazilians in the grand finals, and in my opinion, was extremely crucial to his team's success at the event.
It's hard to overestimate his importance to the team, and even his presence must give his teammates huge confidence knowing they have a man capable of winning a round in a split second. Snax also acts as the anchor for his team, a player who can be looked to when resurgence is needed most; and he plays for his team to put them in a position to win. Both statistically and mentally, Snax has been Virtus.pro's strongest player throughout DreamHack Masters Las Vegas, and with someone else in his place, I'm not sure that Virtus.pro would have been hoisting the trophy above their heads on Sunday.



Tim Masters - The Casters    
As someone who got into eSports through the world of Smash Bros, some of the more complex games have been tough to learn, and a lot of that comes down to presentation. While CS is still easier to get into than a League or DOTA, my personal MVP is split four ways, between the quartet of casters who made the weekend such a pleasure to observe.
My first real exposure to Anders, Semmler, Sadokist and Henry was at the ELEAGUE major at the beginning of this year, and they already stood out. Over the course of DreamHack Vegas though, they became as much like four teachers as they were additions to the entertainment, and operated at a level we are unused to in eSports.
That is worth noting, by the way. Coming from Smash, and the wider FGC, I was blown away by the quality and professionalism of the commentary teams, and can safely say they have enhanced and accelerated the process of me falling in love with CS overall. For that reason alone, they each get 25% of my MVP award for DreamHack Las Vegas.
---

If you think we've missed the true MVP, or simply got something wrong, please let us know in the comments.
Images courtesy of DreamHack Flickr, Robert Paul, Adela Znajder, EPICENTER and Virtus.pro's Twitter