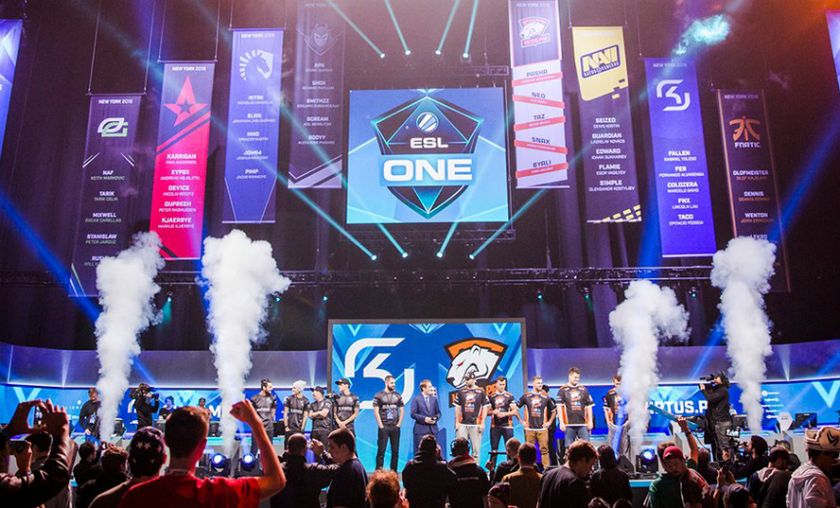 ESL announces return to the Barclays Center with remarked improvements
After a grand debut in October, ESL brings CS:GO back to Brooklyn in September 2017! 
This news comes from a recently announced agreement with Barclays Center, allowing ESL and AEG to make Brooklyn the mecca for North American tournaments over the next four years, cementing itself as "home" to one of the largest esports tournaments on the East Coast for the foreseeable future.
ESL One New York's lively tournament debut in October of 2016 provided spectators with some of the best Counter-Strike action of the entire year, and is now set to be a prominent event in the tournament calendar several years. Steven Roberts, the Executive Chairman of ESL North America, expressed his excitement over their partnership with Barclays Center, noting that it "will allow fans to experience the thrill of a professional esports competition in a first class venue and extend reach with online viewership."

While ESL One New York was the first event of its kind at the Barclay Center for ESL, and extremely successful; there are always room for improvements as time moves forward, and ESL has highlighted some of their promised improvements for ESL One New York 2017:
Signing Sessions

ESL promised a cap on the number of people allowed to be present at autograph signings, exercising a 200 person limit per signing, to ensure that there is less time spent waiting around.
 
Goodie Bags

Attendants will receive a goodie bag "voucher" when they arrive at the venue, which can be used to exchange for their promised goodie bag during the days of the event. This year will also present two goodie bag package options: Premium and Plus. Both goodie bags will contain items that are exclusive to the event and cannot be purchased in stores.
 
Event Schedule

ESL has taken a large amount of fan feedback into consideration, and are promising an event schedule that is convenient for spectators, which will provide an opportunity to watch every match without worrying about time constraints and scheduling conflicts.
ESL One New York in October of 2016 saw live-streaming and social media engagement records shattered, and with the improvements ESL is promising for the future, the best appears to be yet to come. ESL One New York will take place on September 16th and 17th, 2017, at the Barclays Center in New York; and will be broadcast globally over various streaming mediums, featuring CS:GO for the second year in a row.

Image and video courtesy of ESL