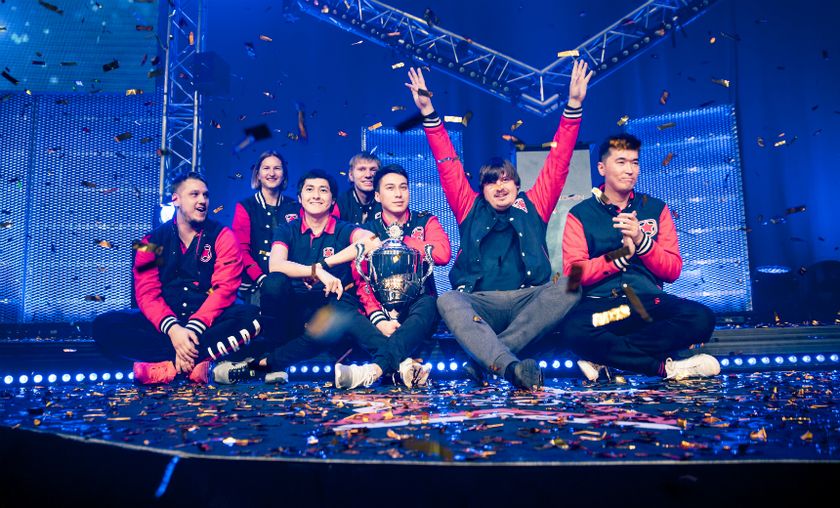 Gambit Gaming secure 1st place at DreamHack Winter 2016
Gambit Gaming secure $50,000 and the Champions' title of DreamHack Winter 2016 after defeating Renegades 2-1 in the Grand final.
The CIS mix of Gambit Gaming has secured the Champions title of DreamHack Winter 2016 following their victory against the Australian roster of Renegades. The best of three series saw two maps realised, where Gambit secured both.
The initial map was de_Nuke, where the team kicked off to a stellar T side start. Rounds were aplenty for the CIS mix, causing a flabbergasting 12:3 half time finish. The Australians attempted to retaliate; however this was to no avail, as the lead secured by the opponent was far too extensive to deal with. Gambit secure the final four rounds after Renegades secured nine to close out the first map at 16:12.
The subsequent map was de_Cobblestone, where yet again we saw Gambit kick off to a strong start. On the CT side the CIS representatives landed a whopping 10:5 first half finish, placing them in a familiarly comfortable position. Renegades weren't performing up to par, which meant they would have to really play out of their minds during the second half. The aforementioned did not happen, causing Gambit to proceed with their dominant nature. The map culminated in the CIS boys copping those final six rounds to secure the crown they worked so hard for. 16:10 in favour of Gambit Gaming, Champions of DreamHack Winter 2016.
Standings and winnings for all participants of DreamHack Winter 2016:
1st place - 
Gambit Gaming - $50,000
2nd place - 
Renegades - $20,000
3rd place - 
GODSENT - $10,000
4th place - 
Team Kinguin - $10,000
5th place - 
FlipSid3 Tactics - $3,000
6th place - 
Cloud9 - $3,000
7th place - 
Team Dignitas - $2,000
8th place - 
OpTic Gaming - $2,000
Headline image courtesy of DreamHack/Adela Sznajder