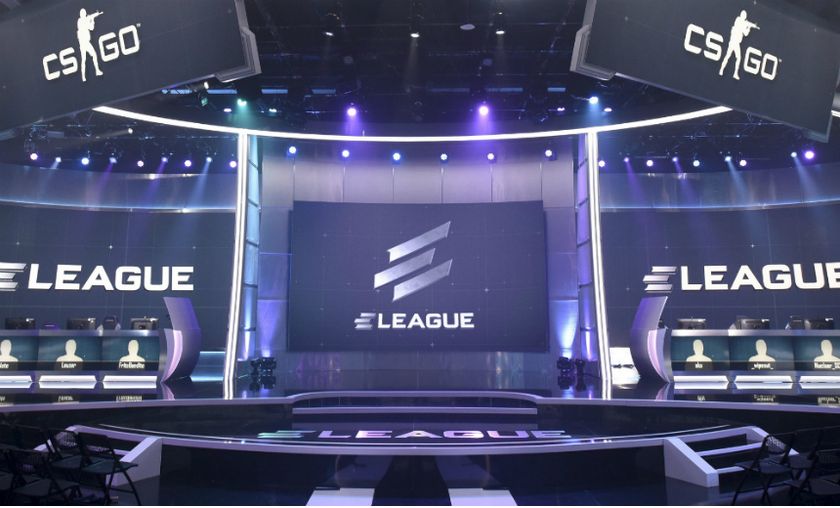 ELEAGUE Season 2: Group A recap
As Group B of ELEAGUE Season 2 approaches, we present you a brief recap of Group A where mousesports and FaZe secured their spots at the playoffs.
ELEAGUE Season 2 began with Group A that featured
Cloud9,
FaZe Clan,
Immortals and
mousesports. Mousesports managed to secure their 2nd consecutive ELEAGUE playoffs appearance by topping the group, whereas Cloud9 disappointed their fans after a decider match loss against FaZe.
mousesports vs.
Immortals 12:3, 4:6 (16:9)
Winner:
mousesports
Map: de_Mirage
MVP:
Chris "ChrisJ" de Jong
The opening match of ELEAGUE Season 2 saw two unusual performances, one of which was in a bad way. Mousesports' Dutch AWPer Chris "ChrisJ" de Jong grabbed 31 frags to lead his team to victory, but on the other hand star player of Immortals, Henrique "hen1" Teles disappointed the Brazilian fans with his poor performance.
The German-Dutch-Spanish mixture started the map as the Counter-Terrorists and thanks to de Jong's comfortable AWPing they quickly secured a big lead over Immortals that weren't able to get their T side rolling, resulting with a 12-3 lead at the halftime in favour of mousesports. Immortals were able to reach mousesports' level of CS in the second half but it was too late for them as mousesports managed to grab four more rounds to close the map out 16-9.
Cloud9 vs.
FaZe 9:6, 7:1 (16:7)
Winner:
Cloud9
Map: de_Train
MVP:
Jake "Stewie2K" Yip
Cloud9 faced FaZe in their first match of ELEAGUE Season 2. FaZe got off to a sold start on the CT side, managing to lead 4-1 after five rounds. The Terrorists won the sixth round and Jake "Stewie2K" Yip's 1v2 post-plant clutch in the following round broke the CT economy. Cloud9 won six of the eight remaining rounds of the half to lead 9-6 at the halftime.
The second half was completely one-sided as Cloud9 stood steadily on the bombsites round after round to grab the win with a 16-7 score line.
mousesports vs.
Cloud9 8:7, 7:8, 4:1 (19:16)
Winner:
mousesports
Map: de_Dust2
MVP:
Chris "ChrisJ" de Jong
The winners' match featured mousesports and Cloud9. The latter team took an early advantage by winning the first pistol round as the T side thanks to Jake "Stewie2K" Yip's triple-kill. But the North American team's advantage didn't last long as mousesports secured an equal number of rounds as them in the first six rounds. Chris "ChrisJ" de Jong's triple-kill in the seventh round put mousesports in the lead but neither team was able to secure a comfortable lead as the halftime score was 8-7 in favour of the CT side, mousesports.
The second half was same as the previous one as both teams traded rounds. At one point, Jordan "n0thing" Gilbert grabbed a triple-kill to take his team to map point, but mousesports didn't let them run away with the victory and the map went to the overtime.
Opposite of the previous thirty rounds, mousesports dominated the overtime where Nikola "NiKo" Kovač secured one of the five rounds played with an insane ace. Therefore mousesports won the map with a 19-16 score line which made them the first team to secure a playoff spot at ELEAGUE Season 2 playoffs.
Immortals vs.
FaZe 2:13, 0:3, (2:16); 7:8, 8:7, 4:2 (19:17); 8:7, 5:9 (13:16)
Winner:
FaZe
Maps: de_Mirage, de_Train, de_Overpass
MVP:
Håvard "rain" Nygaard
Immortals and FaZe battled to survive in the elimination match of Group A. The first map was FaZe's map pick, Mirage. FaZe, as the Terrorists, destroyed Immortals in the first half by winning 12 of the 15 rounds played. Playing with confidence, the Nordic mixture grabbed the second pistol round and won the following two rounds against far-from-decent buys of their opponent to win the first map 16-2.
Switching to Train, Immortals seemed to solve their problems a bit as they were able to bravely fight against FaZe. But the Brazilians, despite Joao "felps" Vasconcellos and Ricardo "boltz" Prass' impressive showing, couldn't grab the victory until overtime. Fortunately for them, a single overtime was enough to make it 1-1 in terms of maps.
The decider map, Overpass was similar to Train as the halftime score was 8-7 in favour of the Counter-Terrorists, Immortals. In the second half Håvard "rain" Nygaard, Philip "aizy" Aistrup and Aleksi "allu" Jalli were very solid in the defense for Immortals and thanks to this trio, FaZe won the map 16-13 and eliminated Immortals.
Cloud9 vs.
FaZe 7:8, 8:7, 5:7 (20:22); 10:5, 5:10, 4:2 (19:12); 3:12, 6:4 (9:16)
Winner:
FaZe
Maps: de_Mirage, de_Train, de_Overpass
MVP:
Timothy "autimatic" Ta
The decider match of Group A saw two maps that went to overtime. Mirage as FaZe's map pick was played first. Timothy "autimatic" Ta picked up a triple-kill to secure the first pistol round for Cloud9 but Aleksi "allu" Jalli and co. secured a single round lead at the halftime.
Cloud9 almost proved Overpass to be a bad choice when they won the 27th round to reach map point at 15-12 but Finn "Karrigan" Andersen got a triple-kill in the following round to keep FaZe's hopes alive. The Nordic team was able to win two remaining rounds to take it to the overtime.
Teams grabbed equal number of rounds in the first overtime and the second overtime seemed to be the same when it was 21-20 in favour of FaZe whose economy was limited going into the 42nd round, the final round of the second overtime. Joakim "jkaem" Myrbostad secured a kill with his CZ75 and stole an AK47 away with which he grabbed two more kills to secure the first map for his team.
Cloud9 started Train as the Counter-Terrorist. Ta and Jake "Stewie2K" Yip put in impressive displays in the first half, assuring the North American team's 10-5 lead at half time. Cloud9's impressive showing in the first half disappeared as soon as the second half started. They were unable to breach FaZe's defense during most of the half, resulting with yet another overtime. This time, Cloud9 didn't make the same mistake again and closed out the map in the first overtime period with a 19-17 score line.
Aistrup grabbed an ace in the first pistol round of Overpass to gain an economical advantage for FaZe. Cloud9 was able to answer as they've picked two rounds against FaZe's three in five rounds following the pistol round. Myrbostad's four kills in the seventh round broke both Cloud9 economy and their confidence as FaZe lost but a single round in the remainder of the half to lead 12-3 at the halftime.
The second half started with FaZe grabbing two rounds against Cloud9's single round victory, making it 14-4. In the 29th round, Jordan "n0thing" Gilbert killed three enemies but found himself in a 1v2 situation nevertheless. Despite odds being against him, Gilbert clutched the round to prevent FaZe reaching the map point in addition to completing an ace. FaZe lost five more rounds after that one but all they needed was two rounds, and despite struggling a bit, they successfully secured them to stay alive in ELEAGUE Season 2.