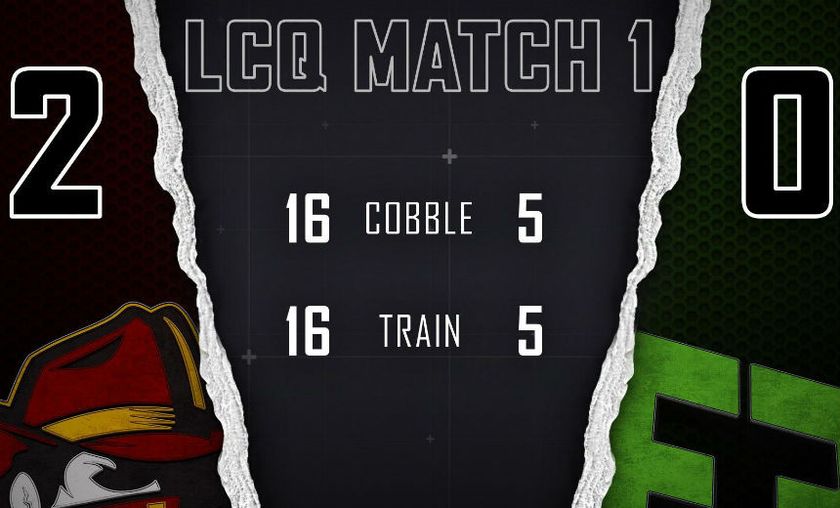 ELEAGUE Last Chance Qualifier - Day 1 Recap

Renegades obliterate Flipsid3, Virtus.Pro edge out Gambit setting up Friday's first semifinal.
Renegades v.
Flipsid3 10:5, 6:0 (16:5) 10:5, 6:0 (16:5)
Winner:
Renegades 2-0
Maps: de_Cbble, de_Train
MVP:
Aaron "AZR" Ward
The first BO3 of the ELEAGUE LCQ began with Renegades' first match with their latest signing, Ricardo "Rickeh" Mulholland, as a replacement for Chad "SPUNJ" Burchill who recently departed. Flipsid3 were the overwhelming favourites and were predicted to have an easy first series against Renegades following their success at ESL culminating in Legend status for the Russian team.
However, Flipsid3 seemed to be on what the analysts called the "major hangover" and were unable put together any coherent defence and struggled to maintain a reasonable economy during their CT halves on either map and the Australians were able to clinch each T half 10-5. Throughout the series, Flipsid3 didn't manage to win a single pistol round which caused the economical momentum to heavily favour the Australians on their CT sides which allowed them to close out both maps 16-5.
Virtus.Pro v.
Gambit 8:7, 7:8 (15:15) (4:2) 13:2, 3:4 (16:6)
Winner:
Virtus.Pro 2-0
Maps: de_Dust2, de_Mirage
MVP:
Filip "NEO" Kubski
Gambit, with the newly acquired stand-in Vadim "DavCost" Vasilyev, kicked off the series with an early 5-0 CT lead on their map pick, Dust2. Virtus.Pro scrambled to recover and they managed to salvage the half and continue a decent performance into the second half, with both halves ending 8-7 in favour of the terrorists. Virtus.Pro picked up two rounds in each half of overtime to clinch the crucial first map 19-17.
Virtus.Pro came out flying on their map pick, Mirage, going up 13-2 on their CT side which included an ace from veteran Filip "NEO" Kubski. Virtus.Pro relieved some pressure of Gambit at map point but the Poles eventually closed out the map 16-6 and clinched the series 2-0 to face Renegades on Friday in the semi-final for a spot at the playoffs.
Clip of the day: Filip "NEO" Kubski's ace on Mirage
See our continuing coverage of ELEAGUE here.
Headline image courtesy of: ELEAGUE Twitter