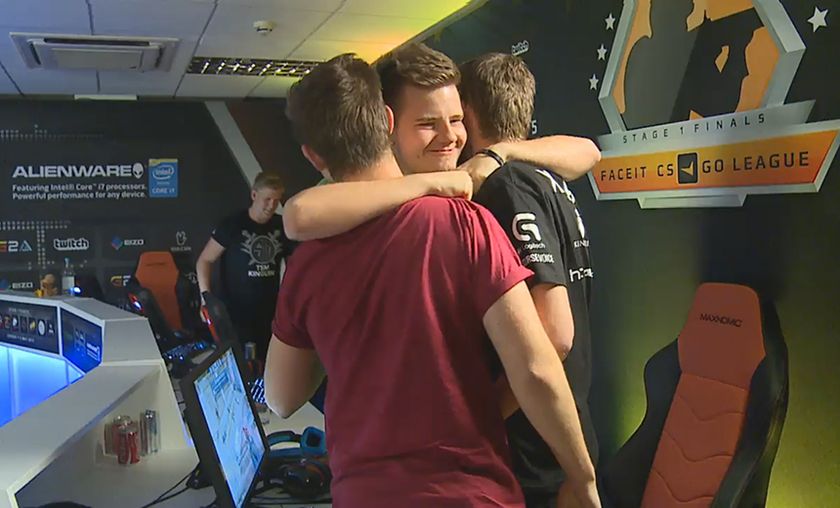 FACEIT league stage 3 to kick off today
The third stage of FACEIT's premier league is all set to start today with the European division matches.
Click here for results, VODs and all the other information
 
FACEIT league is back with its third stage, featuring once again the same format. All the participants are distributed into three divisions: European, North American and Oceanic. European and North American will once again feature home and away system, which means that all teams will play each other twice, while Oceanic division will see only a normal round robin.
European division has the most participants, eight, while the other two divisions have six each. This means that top five European teams will move on to the LAN finals, while top two NA teams will join them with only one Oceanic team.
Team
M
W
D
L
P

14
9
0
5
27

14
9
0
5
27

14
9
0
5
27

14
8
0
6
24

14
7
0
7
21

14
7
0
7
21

14
5
0
9
15

14
2
0
12
6
Matches and results
The first matches played in third stage will be between European teams starting today and tomorrow. Here is a full schedule for the first two days:
Tuesday, September 15
19:00 fnatic vs. Titan
20:00 Team EnVyUs vs. Team SoloMid
21:00 HellRaisers vs. Gamers2
22:00 HellRaisers vs. Team Solomid

Wednesday, September 16
19:00 Titan vs. Team EnVyUs
20:00 fnatic vs. Gamers2
21:00 fnatic vs. Team Solomid
22:00 Titan vs. Team Solomid
Make sure to place your Gosubets on the upcoming FACEIT matches in order to get a chance to win some of the top prizes. You can find more information here.
---
More content on GosuGamers: