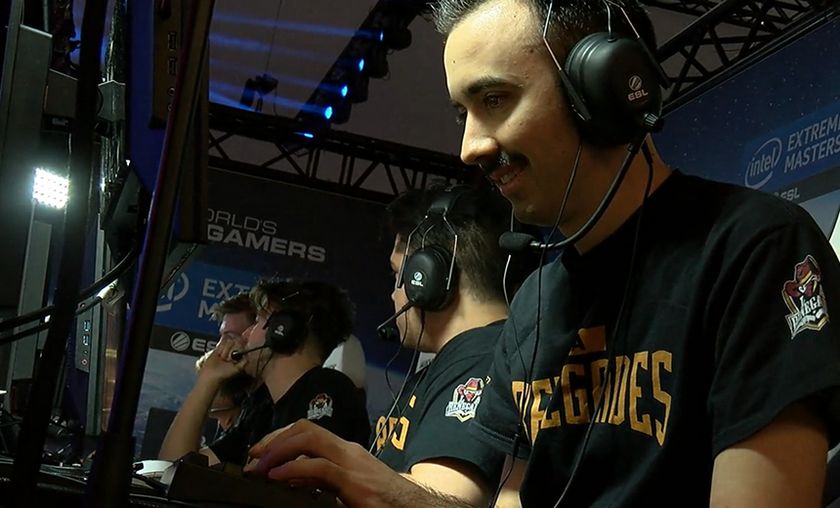 IEM Gamescom: Day 2 recap

Day 2 of IEM Gamescom winds down, team EnVyUs steamrolling without a single loss.
Team SoloMid has shown very good results today winning two matches, one against CLG on de_train with a 16:12 score, and the other on de_dust2 against mouZ with a thrashing 16:8. This puts the Danes in a very strong position with three lives still remaining for upcoming matches, if they will need them.
SK Gaming and Renegades were butting heads today throughout a series of three matches. The first was on de_cache, where the Australian team overpowered the Danes with a 16:10 score. Next up was de_mirage, where the Danes put up more of a fight, and despite being so very close to a comeback, the Aussies managed to wrap the match up with a close 16:14. Finally team SK Gaming regained their composure in an incredibly tight match on de_cobblestone, where they forced the match into overtime and snatched it with a convincing 19:16.
Team EnVyUs has shown yet another amazing performance in this tournament, staying strong with zero losses. Today they played a match against CLG on de_inferno, taking it away with a 16:13 score. The French have been steamrolling this tournament and it will be incredibly interesting to see how they do in later matches.
Current lives remaining for each team:

TSM: 3 lives, 4 matches played

Renegades: 1 life, 5 matches played

EnVyUs: 4 lives, 3 matches played

CLG: 1 life, 3 matches played

mouZ: 2 lives, 3 matches played

SK Gaming: 2 lives, 4 matches played
---
More content on GosuGamers: