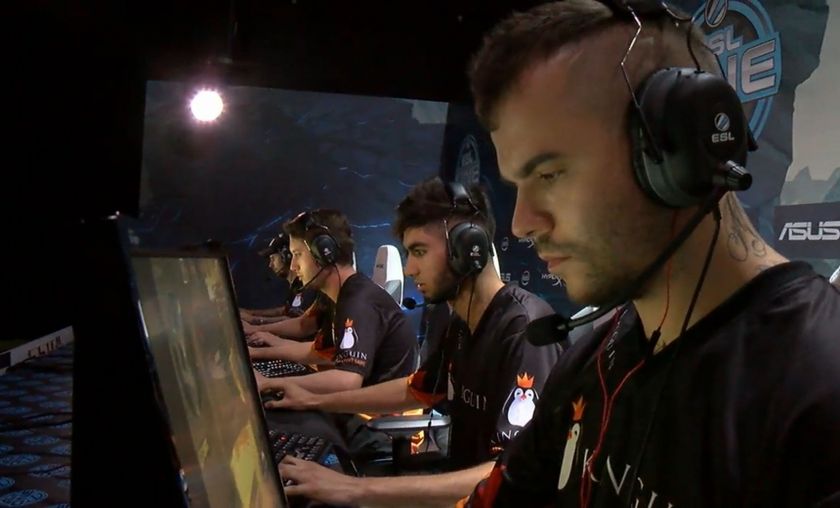 Kinguin and FlipSid3 to ESL One Cologne

The first group of the ESL One Cologne European offline qualifier has concluded with Team Kinguin and FlipSid3 Tactics getting through to the main event.
Click here for results, VODs and all the other information
 
The European offline qualifier for the second major of the year, ESL One Cologne, is being played this weekend in Cologne and the first group has just concluded. The eight teams were placed inside the double elimination bracket, where they had to fight through the best-of-one format. The top two places were granted a spot at the main event so there was no room for any mistake.
Kinguin started off by taking down two German teams, Penta Sports and KILLERFISH, with almost a similar score, 16-9 and 16-8. Encouraged with these two victories, the European 'dream team' had almost a flawless start in their final game of this bracket against Dignitas. Kinguin took an amazing 12 rounds on T side of de_dust2, and it wasn't really hard for them to close it down with 16-8 and get the first spot from this qualifier at the main event.
FlipSid3 had a rough road upon them as they lost their first match in this qualifier to KILLERFISH. This pushed them down to the lower bracket where they had to work their way through to the lower bracket finals and a chance to contest for the second spot of this group. Penta Sports, Team Property, KILLERFISH and finally Dignitas were all falling down infront of the Ukrainians. Three out of the four matches in the lower bracket were really nail-biting for FlipSid3 side, but still they managed to come out on the top of them and get the spot at the main event.
Upper Bracket
Round 2 - Best of 1
Round 3 - Best of 1
Lower Bracket
Final
Group B is scheduled for tomorrow tomorrow and it will feature another eight teams fighting for the last two spots at the main event. You can find all the information about this qualifier and the main event at this link.
---
More content on GosuGamers: