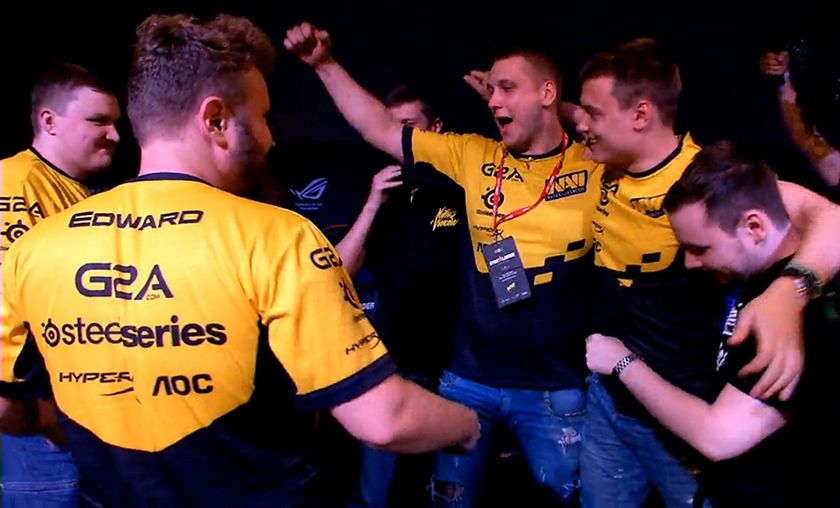 SLTV StarSeries XIII: Na'Vi takes the title

Natus Vincere managed to take down Team EnVyUs 3-1 in the grand finals for the title and $22,000 grand prize.
Click here for results, VODs and all the other information
The long anticipated series have brought a lot of entertainment as two best teams of SLTV StarSeries XIII met in the grand finals to battle it out for the title. EnVyUs was defending their title from the previous season, while Na'Vi was looking to reclaim their hometown event.
The match started with de_cobblestone where Na'Vi had a very avarage CT side. Although, it was looking decent at the start of the match, the French still managed to overcome the Ukranians for 9-6 half-time score. However, Na'Vi is known for their excellent T side which, once again, they have proved. In the nail biting finisher, Na'Vi took a 16-14 win and 1-0 lead in this best-of-five series.
In the second map we saw a totally different nV. They got unleashed and Na'Vi was just crushed. The French team had a perfect CT side, winning it 13-2. Although, Na'Vi started climbing back into this map, nV still didn't allow them to make any upset and shox and C.O. brought it back to 1-1, by winning this map 16-10.
Next in line was de_overpass. Both the teams are known to be good on this map. However, Na'Vi just completely demolished the French team, leaving them without a round on board until the 10th round in the map. Na'Vi was leading 9-0 on a T side of this map, which was totally unexpected for this game. The half time score was 11-4 and nV was expected to have a better time on T side. But, Na'Vi just continued in the same fashion closing this map 16-4 and taking 2-1 lead in the finals.
The fourth and also the final map, de_inferno, was the most thrilling to watch. The French team started off very well, taking an early lead on the CT side. But, Na'Vi responded with 5 wins on the T side which, in the end, was enough for them to work with in the second half of this match. The second half brought even more heart breaking moments. Both teams were going back and forth where finally we could see a triple overtime where in the end, Na'Vi came out victorious.
Prize distribution:
1.
Natus Vincere - $22,000
2.
Team EnVyUs - $12,000
3-4.
Gplay - $5,500
3-4.
FlipSid3 - $5,500
5-6.
Gamers2 - $2,500
5-6.
HellRaisers $2,500
---
More content on GosuGamers: