Cloud9 removes SEMPHIS and ShahZaM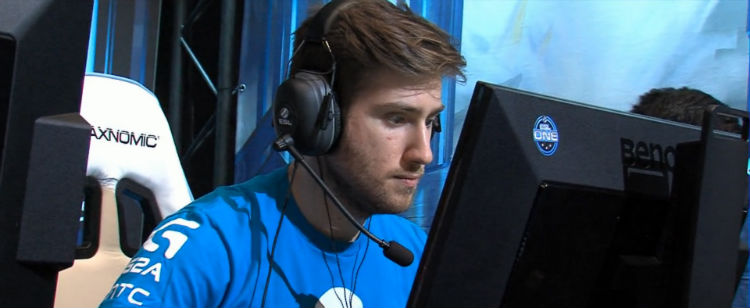 Following their recent underwhelming performance at ESEA LAN finals, Cloud9 have decided to undergo a massive roster change and removed ShahZaM and SEMPHIS.
Cloud9 was once considered a top team of the North American region, but with the recent performance it is hard to award them such a title. The team has been underperforming for a long time now, but the drop that spilled the glass is probably the most recent failure of the team at ESEA LAN finals, where they failed to win a single map. Therefore, the organization decided to undergo a big roster change and try to rebuild the team in order to achieve domestic and international results once again.
The first player to be shown the door was the most recent addition of the team, Shahzeb "ShahZaM" Khan. The North American AWP player was trying to fill in the fifth spot which was problematic since the departure Spencer "Hiko" Martin. While ShahZam did show some positive signs, his presence in the team was not fruitful in terms of tournament victories..
"
Honestly I'd like to thank the guys and Cloud9 itself for even giving me the opportunity in the first place. I got the chance to experience many amazing things and travel places I never thought I would. Obviously things did not go as planned and the results these last couple months were lackluster. Cloud9 gave us everything we needed to achieve and we still did not deliver, representing NA CS:GO has a whole poorly. I was not satisfied with my own performances as well. It is completely understandable that there needed to be a change. The guys are still some of the best friends I could have made in my time playing CS and I honestly wish the best for their future. I look forward to see them competing as one of the best again."- said Shahzeb "ShahZaM" Khan.
Even though ShaZam's removal is a rather drastic change, the Cloud9 organization felt that more needed to be done. Therefore, one of the longtime members had to part ways with the team as well. Kory "SEMPHIS" Friesen will be joining ShahZaM on his way out from Cloud9. However, the organization stated that this decision was very hard and painfull for them, but at the same time, it was necessary. They thanked SEMPHIS for everything he has done for the team, and they had to say only the best words about him.
The final words of the statement were from Cloud9's team manager Tres "stunna" Saranthus who had to say following:


"
Going forward will be a challenge just as it is with any sort of change. At this point, I can safely say that we have hit rock bottom in terms of performance.The common theme I read on forums is that we don't care or that we aren't trying and the reality is it's easy for those on the outside to say that. Allow me to say and be very upfront, this isn't a free ride nor will it ever be. I fully intend to bring Cloud9 CS:GO back to the tier it belongs within the global Counter-Strike community."
Cloud9's roster:

Michael "shroud" Grzesiek

Jordan "n0thing" Gilbert

Sean "[email protected]" Gares

Free agents:

Shahzeb "ShahZaM" Khan

Kory "SEMPHIS" Friesen
---
More content on GosuGamers: