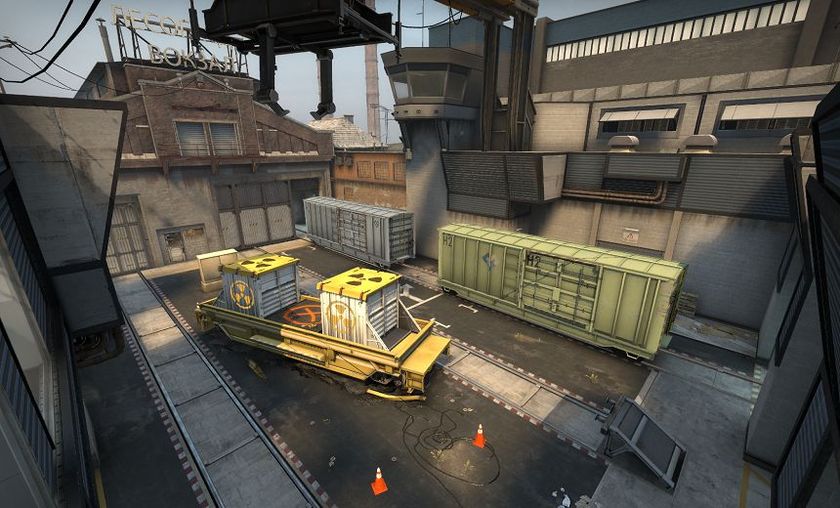 Train to replace Nuke in active duty map pool

Valve have announced that the recently updated version of de_train will be replacing de_nuke in the upcoming operation.
Ever since the creation of Counter-Strike, de_nuke has been a very controversial map, with many in the community criticising it as being too CT sided, and that it was not very interesting to watch in competitive play.
It now appears that Valve has listened to these criticisms, Tweeting the following:
At Katowice we let the pros in on a little secret: next operation we're updating the Active Duty map pool, replacing Nuke with Train.

— cs:go (@csgo_dev) March 20, 2015
The decision has been met with mostly negative responses from the community, with many arguing that de_nuke is "too classic to remove" and that the new de_train has not been tested enough competitively. They also state that de_season has been tested much more compared to de_train, being in North American leagues such as ESEA and CEVO.
Valve have not revealed whether or not the new map pool will be played in the majors, however, leagues such as CEVO have already came out stating that their seventh professional season will be using the new map pool over the old. 
@csgo_dev In Season 7, each @CEVO-P match will be played as bo3 series using the "Active Duty" map pool and our in-client veto system.

— CEVO (@cevo) March 20, 2015
It will be interesting to see how the new map pool will affect competitive play as teams train (pun) on the new map. Stay tuned to GosuGamers for more eSports news and updates.
---
More content on GosuGamers: