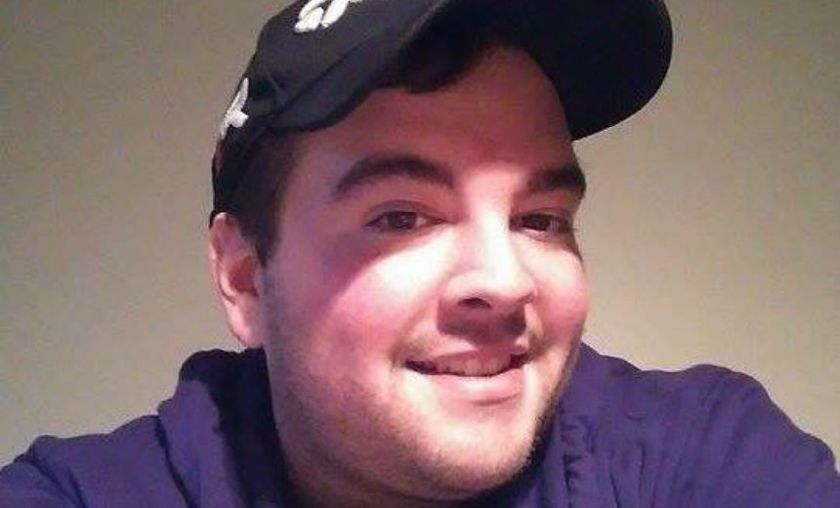 Hiko is a free agent

After MLG revealed that the ex iBP team will not attend the X Games, Hiko has come out with a statement where he specified his current status as a player and all the rumours about leaving Cloud9.
Click here for results, VODs and all the other information
Only a few hours ago, Adam Apicella tweeted out that the ex iBUYPOWER team has withdrawn from the MLG X Games and that the organizers are already on the hunt for their replacement. The reason is still unknown, but the confirmation came by Hiko on his twitter account only a few moments later.
The whole situation caused another wall of text by a former Cloud9 player, Spencer "Hiko" Martin, who stated his reasons for leaving Cloud9, also clearing all the rumours about his performance during DreamHack Winter and ESEA LAN Finals and revealing that he is a free agent now.
Here is the full statement made by Hiko on his facebook channel:
"
Today a chapter ends and a new one begins. I am officially announcing myself as a free agent and am no longer tied to c9 in any way. I should now be considered a free agent to any and all parties interested in my services.
Before I talk about how we're ending, let me explain how it started. Starting on Sunday, December 7 is when this all began. After a poor performance at DreamHack and another poor performance at ESEA, I decided it was time for a roster change. There were different problems that existed in the team, including personality clashes and motivational issues, and I wanted to make changes to the lineup that I thought would better our situation. Unfortunately the team thought different and out-voted me and they were not willing to make the changes. Since I felt so strongly about these changes being needed to be successful, I was forced to step down from the team and build a roster elsewhere.
I have heard rumors that people think I tanked at DreamHack on purpose and wasted time in the bootcamp because this team with the ex-iBP members was already something agreed upon.I had no contact with any organization or players until after I told my cloud9 teammates that I was going to not play with them anymore after ESEA. No organization reached out to talk to me until after the Cloud9 announcement. I would never throw a tournament or waste time in a bootcamp, I have always given my 100% in every official game and practice.
On December 14, Cloud9 went public and officially announced that I was no longer a part of the team. As stated in the announcement, and out of professional courtesy I facilitated them and still represented under the C9 banner for the next month. While exploring other options, I spoke with many different team owners, some more promising than others. Fast forward to today, it has been over a month from this date and there has been no progress made in selling/trading my contract. On January 10 I informed Cloud9 that per my legal right I would be ending my affiliation and contract with Cloud9 on January 17.
A lot of people have asked me, "Hiko why would you leave Cloud9?" I have always said I think swag, dazed, skadoodle, and AZK are the best at their respective roles and in my mind they make up the NA dream team. Ever since swag originally left compLexity, it has always been a quest for me to eventually play on a team with him again. We tried recruiting him multiple times to late coL/C9 and he was never interested. My point is, I did not step down from the team for a new flashy organization or a new contract for a larger salary. I stepped down to do all I can to play on the best counter-strike team that I can possibly make. I do not know how long a pro gaming career will last, and I feel not winning a major tournament will ultimately make my career feel like a wasted opportunity.
As far as MLG X-games is concerned, I woke up this morning ready ready to buy my own flight to Aspen. The other guys felt like until they know what is going to happen with valve and until this cloud of uncertainty goes away that it is in their best not to worry about playing in tournaments. I don't know what will happen in the future and I don't know where things will end up, but as of right now I am a free agent and looking forward to moving on with my CS career.
I do appreciate all of the support Cloud9 and my fans have given me over the years, hopefully all of this works out for the best."
The one thing is certain, a lot of dust have been raised in the past days about the possible match fixing scandal in the North American scene, and also knowing that the shuffle among the North American teams is still ongoing it's gonna be a very interesting to see where Hiko is going to end up. Stay tuned to us for any update about Hiko and CS:GO scene.
---
More content on GosuGamers: