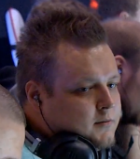 mouz, 3DMAX, and GPLAY to Qualify for ESWC 2014
ESEA's online European Qualifier finishes with the top three teams wining a spot at the tournament in Paris, France.
With the actual tournament being held soon in from October 29th to November 2nd, the list of qualified teams is steadily filling up. Today, three more teams have been added to that list with the completion of the European online qualifier hosted by ESEA. 3DMAX and Gplay both qualified once they won their semifinal matches, while mousesports lost to 3DMAX. However, they won the third place match against PB, which also granted them a spot. The final, while having no tangible benefit to it, was won by 3DMAX with a 2-0 mapscore.
3DMAX has been looking very strong recently, with an impressive performance at the Dreamhack Stockholm Invitational against some of the top teams and now only dropping a single map against mousesports in this qualifying tournament. Mousesports still have yet to find a dedicated 5th, as they used Mikail "Maikelele" Bill still only as a stand-in for this tournament. Gplay may be a new name for some CSGO players, however some of you may remember them as HeadshotBG, or the players themselves from 1.6. 
Updated Team List:
1.
 Ninjas in Pyjamas
2.
 Fnatic
3.
 Cloud9
4.
 Team Dignitas
5.
KaBuM
6.
 Planetkey Dynamics
7.
Cipangu.GO
8.
Virtus.pro
9.
iBUYPOWER
10. 
 Natus Vincere
11. 
Energy Esports
12. 
pow
13.
3DMAX
14.
Gplay
15.
mousesports
16.
London Conspiracy
17.
E4US
18. Affiliated tournament - ESWC India - GameGod
19. Affiliated tournament - ESWC France @ PGW
20. Affiliated tournament - ESWC France @ PGW
21. Affiliated tournament - Meet uP
22. Affiliated tournament - Meet uP
23. Affiliated tournament - ESWC Bahrein
24. Affiliated tournament - ESWC Denmark - Gaming.dk
Prize distribution:
1st. $ 20,000
2nd. $ 15,000
3rd. $ 10,000
4th. $ 5,000
Photo taken from Dreamhack Stream
Click here for results, VODs and all the other information