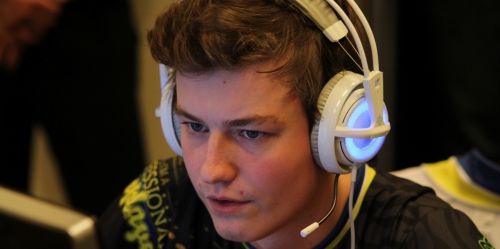 FlipSid3 Tactics add new CS:GO team
FlipSid3 Tactics have announced that they will be organizing a new CS:GO team.
After their former CS:GO team disbanded due to the majority of their players leaving the squad for a variety of different teams, the North American based organization have now released information regarding their new CS:GO team.
The new roster will notably consist of former LGB eSports player Simon "twist" Eliasson, as well as his former Lemondogs teammate Andre "berg" Kjellberg. Together with players Benjamin "BENDJI" Söderena, Miran "Dumas" Matkovic, and Robin "robiin" Sjögren, the new squad hopes to be able to become an international level team.
FlipSid3 Tactics Managing Director, Hector "Frost" Rosario had this to say about the new team:
"

We were so proud to hear that one of our former players, Twist, and his crew had been invited to take part in the GIGACON event coming up in October. We were even more thrilled to know that when he and his team needed support to attend the event, we were the first place he turned. We could not be happier to have the chance to support one of our family in this event. This roster certainly has the talent to bring home the win, and we hope to see them continue on as a team following their success at this event."
The squad will be attending their first tournament, GIGACON, which will take place from October 2 - 5 in Olson, France.
FlipSid3 Tactics will now have the following roster:
 Simon "Twist" Eliasson

 André "berg" Kjellberg

Miran "dumas" Matkovic

 Robin "robiin" Sjögren

 Benjamin "Bendji" Söderena