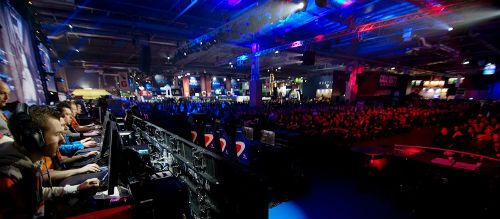 ESWC CS:GO tournament to feature $50,000
In their announcement earlier today, the ESWC organization announced further details regarding the prize pools of their upcoming tournaments for each individual game title. The ESWC CS:GO tournament will boast a total prize pool of $50,000.
The Electronic Sports World Cup organization revealed the prize pool details for each tournament title. The CS:GO tournament will feature 24 teams from all over the globe, fighting for the share of $50,000.
The event is set to start on October 29th and will span until the November 2nd. The upcoming rendition of ESWC will be record-breaking since the number of teams and the prize pool are the highest so far. It should be noted that ESWC announced the map pool as well a week ago, which is similar to ESL One Cologne's.
Details on the participants:
1. Reserved for pro teams.
2. Reserved for pro teams.
3. Reserved for pro teams.
4. Reserved for pro teams.
5. Open for application form.
6. Open for application form.
7. Affiliated tournament - ESWC France @ PGW
8. Affiliated tournament - ESWC France @ PGW
9. ESWC NA - iBUYPOWER
10. ESWC NA - Mobility Gaming
11. Gfinity 3 - Virtus.pro
12. ESWC India
13. Affiliated tournament - Red Dragon ESWC2014 China
14. GAMERS LEAGUE - Cipangu.GO
15. Affiliated tournament - ESWC Algeria
16. Affiliated tournament - Meet uP
17. Affiliated tournament - ByLAN
18. ESWC Bahrein
19-24. Closed - To be announced
Prize distribution:
$ 20,000
$ 15,000
$ 10,000
$ 5,000
Click here for results, VODs and all the other information