Clan-Mystik are ESWC '13 champions
Clan-Mystik won their first international title after defeating VeryGames in the grand final of Electronic Sports World Cup 2013, giving them a $12,500 cheque.
In the first round of playoffs, Clan-Mystik eased past FM.TOXiC, while VeryGames needed the third map to beat fnatic. For a third time in a row in a Bo3 match, VeryGames defeated the ESWC 2012's champions NiP, but this time it was in the ESWC semi-final. The second SF between Clan Mystik and Astana Dragons was supposed to be an easy victory for the CIS superstars, but the French team surprised everyone by taking a three-map victory.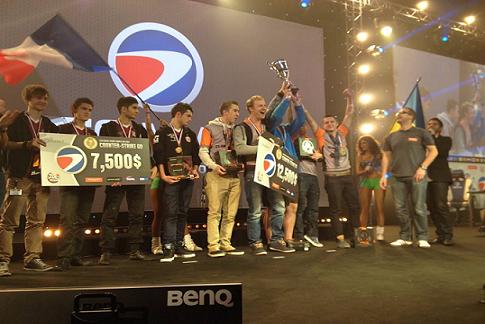 While most viewers expected VeryGames to win the all-French final, the first map de_inferno went into Mystik with a 16-11 score. After losing the first half as Terrorists with 10-5, VeryGames were close to a comeback but they managed to win only six rounds and Clan-Mystik secured the victory. The second map de_mirage started better for the VG as they won the first half as Counter-Terrorists with 12-3. However, Clan-Mystik managed to beat the world number one team with a 16-12 score, after winning every single round as CT's.
This makes Clan-Mystik the Electronic Sports World Cup 2013 Champions which brings them a $12,500 cheque. VeryGames will receive $7,500 for their performance, while Astana Dragons will get $5,000 after winning against NiP in the third place match.
Electronic Sports World Cup 2013 - Final standings:
1st. 
 Clan-Mystik - $12,500
2nd. 
 VeryGames - $7,500
3rd. 
 Astana Dragons - $5,000
4th. 
 NiP Gaming
Photo: ESWC facebook; HLTV.org