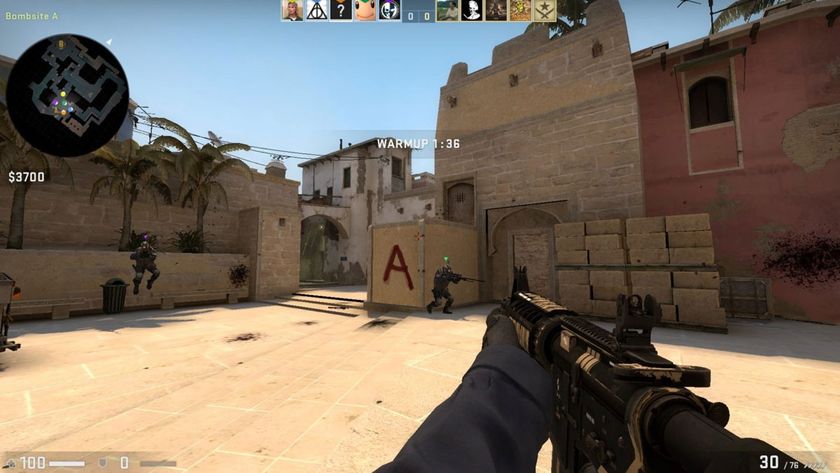 CS:GO – a game that still garners a high following
CS:GO is still an enduring game as it continues to bring in and sustain a large number of fans playing and watching it.
CS:GO  was released for Windows, macOS, Xbox360 and PlayStation 3 in August 2012, but received its notoriety and popularity among esports athletes and tournaments when it was played as a Major in Jönköping, Sweden, hosted by DreamHack with a prize pool of USD 250,000. Since then, the game and scene have grown to be the largest esports scene in the world.
Almost a decade later, it is also still widely played around the world, with numbers to back it up. On Steamcharts.com, the game is being tracked as the number one game being played on the platform, with over a million players at its peak and over 510 million hours played so far. On Twitch, the game sits in the top 10 games people watch according to streamcharts.com with an average of 59.8k viewers daily outside of tournament season.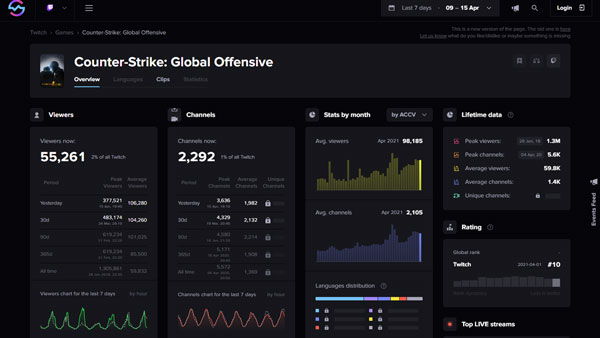 What makes this game so popular with gamers and spectators around the world? After some quick research, here is what we have discovered that makes CS:GO such an eternally favourite game.
CS: GO is simple & easy to understand
The game itself is mechanically quite simple to understand – one team needs to rush to the enemy's basecamp and have one of the members plant a timebomb in the camp to complete the objective of the game. At the same time, the rest of the members will need to hunt down the opponents and take them down before they are taken down. The team that is left standing wins the match.
Each round can last between 30 seconds to a few minutes, depending on the skills of the team Each match will have multiple rounds with a cap of 16 for normal matches, not factoring in extensions, which can add rounds to the match. As a trivia, the longest recorded match was between
Team XENEX and
exceL eSports in an ESL UK Premiership in 2015. The match lasted for 88 rounds, or about 2 hours and 43 minutes.
CS:GO has multiple strategies to win
While the game is simple to understand and play, the strategy to win can vary greatly. Many teams practice for all the permutations of strategies that their opponents may take to win each match, and win. All teams have their own practise and training sessions, usually with the guidance of their coaches to find the right strategy that meshes well with the team.
The teams will also run drills with aimbots to ensure that their aim is true consistently so that split-second shooting will be second nature to the team. Using highly tuned peripherals like a keyboard and mouse are also important as the lag in processing input is a difference between getting the first shot or being shot at. Lastly, the teams will familiarise themselves with the maps to get the most optimised way of covering the map, and to ensure the team will be at the right place at the right time in every match.
CS:GO encourages rooting for the underdog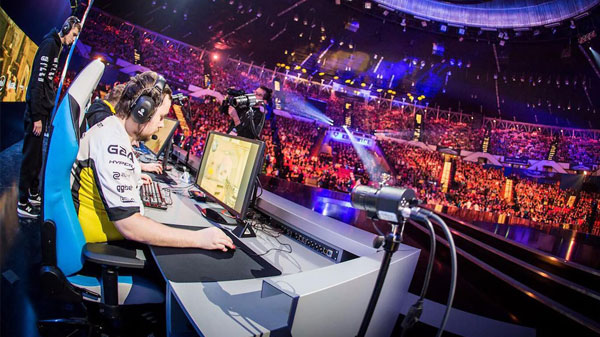 With 200 teams playing CS:GO professionally around the world, it is a mix of the big boys, and the smaller teams competing for the same prize money and position in the majors. Many big teams started off as smaller outfits, and fans who have been behind them since day one get the satisfaction of supporting a team that they have invested emotionally and sometimes monetarily go up in ranks and achieve greatness.
Everybody knows teams like OG,  Ninjas in Pyjamas and Natus Vincere, but names like SK Gaming and mousesports are rising in the ranks to be part of the top 10 teams worldwide. According to Eselgaming.com, the top 10 teams in their ranking are:
CS:GO is easy to access
The game has a low barrier to entry. It is free to play on Steam, so anyone with a computer, Steam account and internet access can at once without any obstacle in joining in the fun. There are many internet cafes that offer players with no PC access the chance to play the game at a minimal fee, so novice players can easily jump into the game by visiting these internet cafes.
With platforms like Youtube Gaming and Twitch, people are also watching more people playing the games online by big name streamers as well as the teams. Names like Aleksandr "s1mple" Kostyliev and Jaryd "summit1g" Russell Lazar are well known among fans who actively watch them stream CS:GO games. With a combined total number of fans of 8.3 million followers between the two of them alone, that's a lot of eyeballs of fans watching them play CS:GO.
CS:GO has an active community
The CS:GO community is one of the more active scenes around. The reddit page for CS:GO alone has over 1.2million followers, with an average of 5.4K people active at any one time. Discussion there ranges from tips & tricks to conversations on the latest tournament results.
Just type in CS:GO on YouTube and you will see thousands of videos created by independent content creators about the beloved game. Even on Twitch, there are hundreds of small and big content creators playing CS:GO right now, as we speak. Twitch is also where tournaments are actively being hosted , with tournaments like ESL Pro League, BLAST Premier and multiple smaller tournaments making it easy for the fanbase to see and support their favourite teams.
CS:GO has grown to be more than just a simple fps game. This almost 10-year-old game is set to still be a favourite among esports athletes and fans alike. To another 10 years of longevity CS:GO!