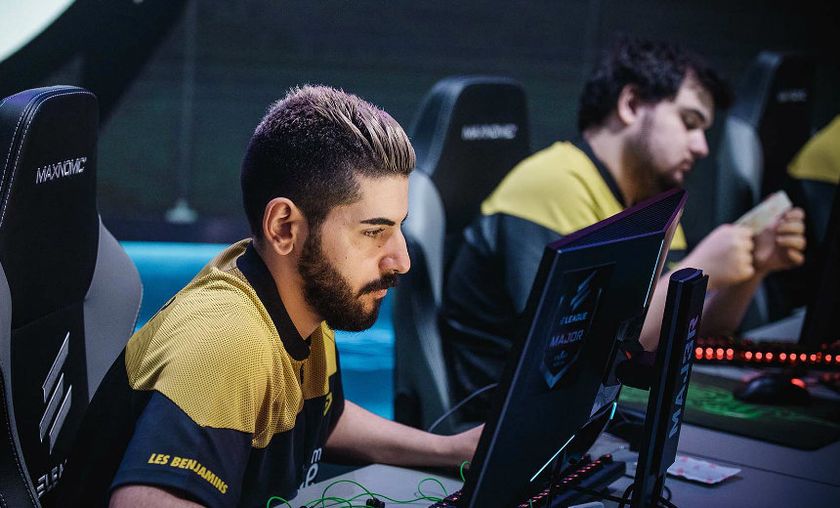 Zechs Files: Shipping Off to Boston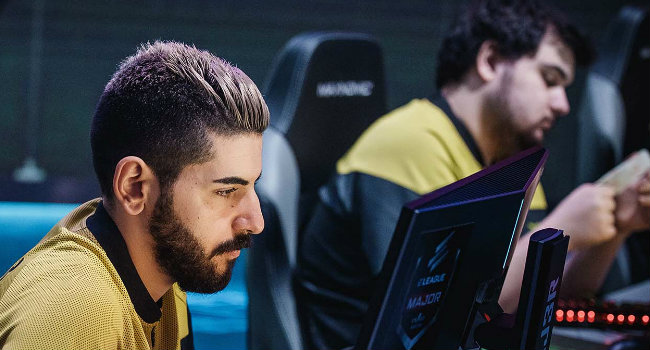 We may only get a couple of Majors this year, but this one has already been a cracker and it hasn't even properly started yet.

After a brief hiatus over the winter period, Counter-Strike has come back to ours screens with a bang. The ELEAGUE Major, Boston, has had numerous fantastic matches already and we have only just finished with the qualifier. We have been treated to upsets, comebacks and thrillers over the past two weeks, and the best might be yet to come.

Legends have already been eliminated and new ones instated. QB Fire impressed, of course, making it to the Major proper with unbelievable results against the likes of Mousesports and Gambit. Space Soldiers and Vega Squadron also got mighty close to qualifying, falling short at the final hurdle. Meanwhile, reigning Major champions Gambit struggled throughout, eliminated by Fnatic in embarrassing 16-2 fashion.

Then there was Navi, who, after a disappointing 16-5 opening game loss to Gambit, really got their collective shit together. A shockingly poor BIG felt the wrath of the Ukrainians, receiving a 16-1 hammering the following day. Comfortable looking wins over Liquid and Fnatic followed, with Simple continuing to wreck people left and right. Simple does this pretty much every tournament, of course, but this time his team-mates seem to be showing up too. Electronic has absolutely proved his worth to the line-up and, though I say this with some trepidation, Navi are looking like real contenders.

Speaking of contenders, Faze went about their business like it was no big deal. They were the only team to go 3-0 in the Swiss stage. Only SK managed to pick up a double digit score against the international superteam. In fact, their path to the Major itself has been so straightforward that almost nobody has been talking about it. The only concern for Faze fans is that they might have peaked too soon, if you believe in such things. If you don't, then Rain and co must be favourites to win the whole thing right now.

SK had a harder time of it. The loss to Faze was the only one they picked up, but all three of their victories were hard-fought. Space Soldiers were just three rounds away from repeating last year's shock upset while Mousesports and Gambit both made the Brazilians sweat in their respective matches. Still, overcoming such difficult opposition might actually work in favour of the current world number one team. Where Faze breezed through qualification untroubled, SK has already had to show its resiliency in the face of adversity. They come into the Major with recent experience of real battle, hungry for more.

Finally, Cloud 9 staked their claim for tournament dark horse. Following a trajectory similar to Navi's, the Americans struggled early, starting the Swiss portion 0-2 after losing to G2 and Space Soldiers. But demolitions of Virtus Pro and Astralis bolstered the team's confidence and they made it to Boston on the back of smashing Vega. I'm wary of predicting further success for the home favourites, though. Yes, their wins were heavily one-sided, but Virtus Pro were absolutely awful all tournament. Astralis were little better, and poor Vega Squadron just seemed to have run out of energy by the end.  An opening round match against G2, to whom C9 already lost convincingly, makes me think that Skadoodle's first match at a Major might also be his last for a while.

There have been so many great matches at this event, in large part thanks to the format, but one in particular sums up the entire zeitgeist of CS:GO right now. One of the first games of the event saw QB Fire absolutely annihilate Virtus Pro. The match shone a light on so many facets of the CS:GO scene. We saw new blood, having earned its spot through the no-man's land of online qualification handing legendary, complacent old boys a proper hammering. We saw the merits of an open qualification system and the flaws of the legend system laid bare. We saw the next generation of talent replacing the previous one – and it was magnificent.