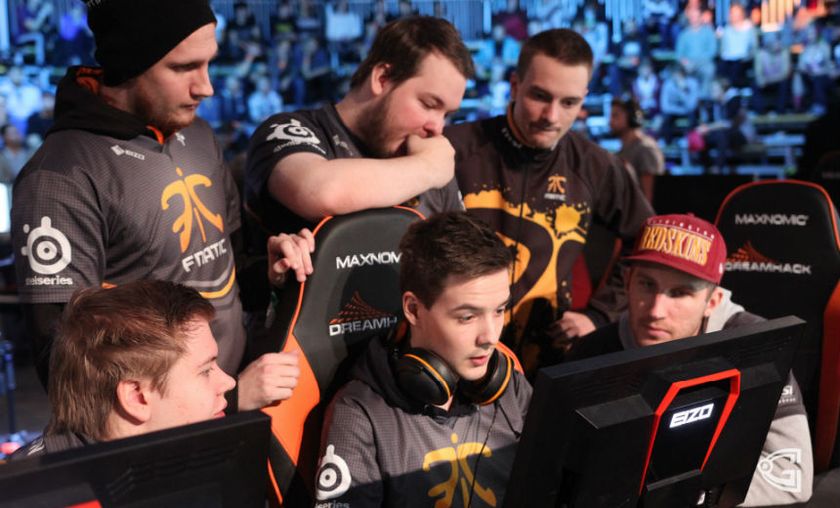 The Fnatic rampage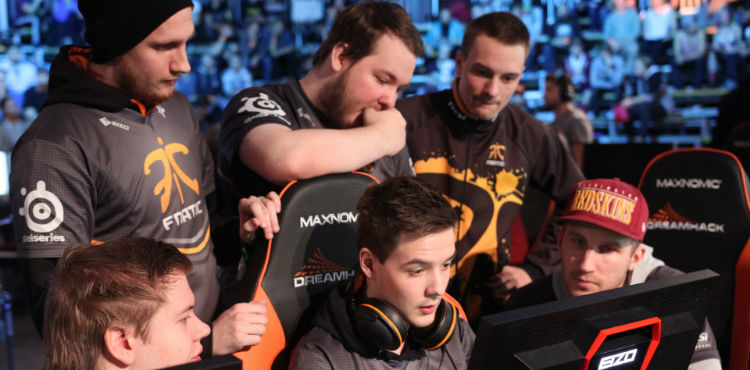 Click here for results, VODs and all the other information
How did Fnatic make their way to the very top in the final months of 2014?
Since October 2014, Fnatic have cemented their place as one of the top two teams in the world. They have dominated the Counter Strike: Global Offensive competitive scene for three months heading into X-Games Aspen as one of the favourites to win the event. Here are the main reasons why Fnatic are currently considered the best team in the world.
 
Dominating defences
Already CT sided maps such as Inferno and Mirage are ones on which Fnatic can completely close out any opposition in a single CT half. Even against LDLC, Fnatic frequently take 11+ rounds on their CT side; this gives the Swedish line-up an easy Terrorist half as they're able to close games extremely early in dominating fashion.
KRiMZ is able to hold a small site such as B site on inferno on his own and therefore the rest of Fnatic can put up a wall against any attack everywhere else in the map. The high reliability of consistent players such as KRiMZ and Flusha enables Fnatic to lock down the entire map.
 
The JWP
JW is free to pick aggressively decimating teams on both sides of the map. On the Terrorist side JW can open up the entire game and on the CT side he can push aggressively and pick apart any Terrorists looking for an easy frag. JW is able to have a very mixed aggressive AWPing style because he can rely on the consistency from his teammates to finish the job almost every round. JW is a player who is not easily countered due to the 'random' aspects of his play. He can push any angle which would normally get the aggressor killed and destroy a team from within. It is impossible to predict the position of JW due to the diversity of his play.
 
Mid-round calling genius
Fnatic's in-game leader is regarded as one of the best in CS:GO. Pronax is famous for calling mid-round rotations which can completely baffle the enemy's defence. Fnatic have some of the best aimers in the world however what gels the team together is Pronax who creates a structured CT side where each player can play off each other. His intuition and in depth knowledge of the game gives Fnatic detailed intricate tactics which they use to completely outplay their opponents.
 
The current map pool
Fnatic are arguably the best team in the world on Inferno, Mirage and Cache and In a typical BO3, Fnatic are guaranteed they will play at least one of these maps. What makes Fnatic more dominant than LDLC is that they favour the same maps. For example LDLC's best map is Inferno but Fnatic are currently statistically the best Inferno team in the world so therefore LDLC do not have the easy win they would normally have on this map and risk losing it to Fnatic. This means that Fnatic can beat any team at the moment as they share map preferences and can counter the other major teams.
 
MLG Aspen will be Fnatic's next big test
Fnatic ended 2014 with a big win at ESEA beating Virtus Pro 4-0 in the final. They return to America to see if they can build a new streak of consecutive tournament wins. With LDLC playing better than ever will Fnatic's edge over them slip away? With a string of wins behind Fnatic their status as the best team in the world would seem history if they didn't dominate in Aspen this weekend.    
 - Jamie "Eating a Squid" Stewart
---
More content on GosuGamers: