Welcome to the first ever GosuAwards Summer. Borne of the Hearthstone section, GosuAwards Summer come at the year's half point and celebrates the best players, teams, casters and tournaments we saw during the first six months of 2016.
A total of 36 names were nominated in six categories. A panel of experts and the Hearthstone community voted to determine the winners. As always, each category has two awards. The primary award is determined by the aforementioned group of panelists. The second one is called the "Community choice" award and is given on the basis of the community poll results which were open up until July 28th. You can go back and read our nominations article here, but we know you'd very much like to see who won what, so let's get right to it!
Best player
Best player of first half
ThijsNL
G2 Esports' Thijs "ThijsNL" Molendijk is the first ever two-times "Best player" GosuAward winner. The Dutchman won "Best player of 2015" with flying colors on the back of his European Championship and semi-final finish at Blizzcon, and retook the award once again in the summer of 2016.
Although ThijsNL struggled in a handful of invitationals such as StarLadder and China vs Europe Season 3, he performed where it counted. In the spring, he became the only player in Hearthstone history to win two regional championships and etched his name in the pages of history. Add to that his first place from the Curse Trials early in the year and you have Thijs close to $40,000 in winnings this year alone.
While others such as Jan "SuperJJ" Janssen and Sebastian "Xixo" Bentert heavily contested ThijsNL's position this time, his major achievements cannot be overlooked and G2's marquee man is on the top once more.
coL.SuperJJ
...for maintaining admirable consistency since his break-out moment at SeatStory Cup IV.
G2.ThijsNL
Break-out player
Break-out player of first half
Naiman
Everybody loves redemption stories and in 2016, Naiman's has been the one we're all glued to. The Kazakhstani was denied any chance for a break-out last year when Blizzard hit him with the ban hammer for win-trading and Naiman spent the year honing his ladder skills and competing in the few tournaments that would have him.
Once the punishment was lifted, Naiman seized his chance in the blink of an eye. Owing much to the moral support of his fiancée, the Hunter aficionado took HCT Europe Winter by storm, winning his first major and securing a spot at Blizzcon – the stage he had been barred from taking the previous season.
Naiman continued to perform in the months to come and his consistency would eventually escalate into two top four finishes at StarSeries and SeatStory Cup V in July: Two tournaments just barely outside the GosuAwards Summer range but a testament to Naiman's excellence nonetheless.
coL.SuperJJ
...for coming too late in 2015 to win break-out player nomination and for kicking ass in general.
Archon.Amnesiac
Best team
Best team for first half
G2 Esports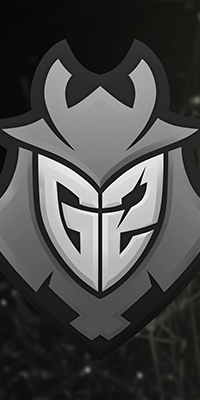 Much like ThijsNL, G2 Esports are bathing in championships and praise for a second consecutive season. The samurai – who won "Best team of 2015" without much contest – were undisputed in their hegemony this year, too. With ThijsNL being a two-time regional champion and Rdu taking a second DreamHack title (once again the first player in Hearthstone to do so), G2's spot as overall best team in the scene can hardly be questioned.
Perhaps more worrying for their opposition is the fact this Hearthstone family shows no sign of slowing, and unless a series of major upsets happen, we look to have them nominated for best team a third time in a row come the yearly GosuAwards in December.
Natus Vincere
...for featuring a powerhouse of individual talent and being Hearthstone's new "super team."
G2 Esports
Best caster
Best caster of first half
Firebat
What happens when you combine in-depth, almost unmatched knowledge of Hearthstone, charisma and great on-screen presence in general? Correct: You win a best caster GosuAward.
A former world champion and the highest winning player in the game, James "Firebat" Kostesich leveled up even further this year, becoming a top tier Hearthstone commentator. The role came so easily and naturally to the Cloud9 player that, as GosuAwards panelist Callum Leslie would put it, it's almost unfair. His casting talent could be seen at tournaments such as China vs Europe Season 3, DreamHack Summer, Truesilver Championship 2 and StarSeries 2 and those should be enough to convince you that Firebat is currently one of the most engaging broadcasters in the field.
Frodan
...for remaining one of Hearthstone's most recognized, loved and educated faces behind the casting desk.
Frodan
Best tournament
Best tournament of first half
EU Spring Championship
There were a lot of great tournaments between January and June, which is why the poll results are also close, but one particular event stood out in the eyes of fans and panelists.
At June's half point, eight were gathered in Los Angeles to determine Europe's second representative to compete at Blizzcon. The tournament was stacked, with notable champions, up and comers and complete underdogs coloring the bracket. The storylines and the excitement that accompanies them grew like wildfire.
There was AKAWonder's worshippers of C'Thun, Loyan's teched out Shaman deck, Crane's wild deck choices, Goergec's Tinkmaster Overspark. There was drama and tension as the matches followed in rapid succession. And, of course, there was ThijsNL's second European championship and Blizzcon qualification, a historical moment for the Dutch talent.
DreamHack Summer
...for delivering the trademark DreamHack quality and circuit's first ever repeat championship.
HCT Europe Spring Championship
Player to watch
Player to watch in the second half
Crane
Finally, we arrive at our very much experimental category of "Player to watch for the second half". It harbors players on the edge of the break-out, potential world champions and returnees from retirement alike. The competition for the main award was a close one.
Yet, one player stood convincingly above his peers. Simon "Crane" Raunholst takes the first "Player to watch" prize in GosuAwards history, as a competitor unanimously respected by his colleagues, casters, experts and journalists. The Dane already justified his nomination and award by finishing second at DreamHack Valencia and if wise words are to be believed this is just the beginning for the Complexity player.
Fr0zen
...for he might just be North America's next super star.
Mill.Maverick
Photos by: Blizzard, DreamHack, GosuGamers, Millenium